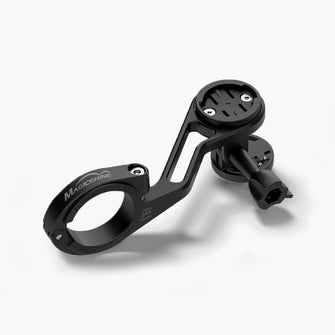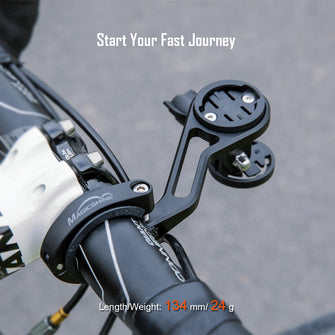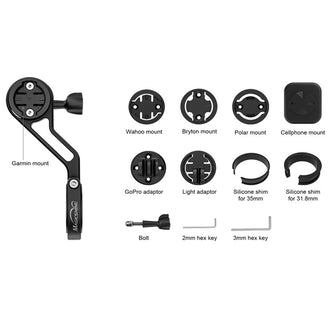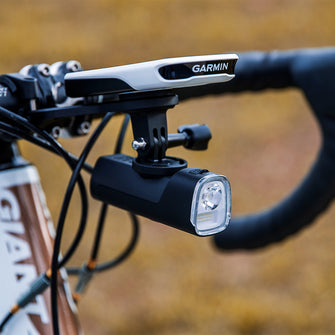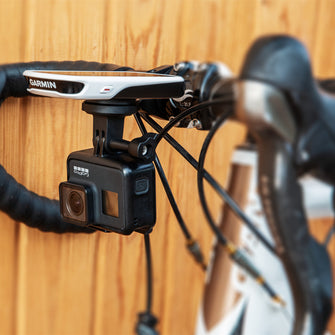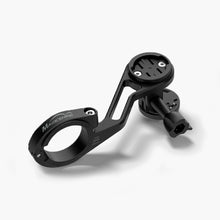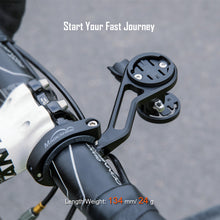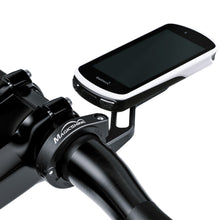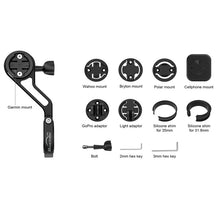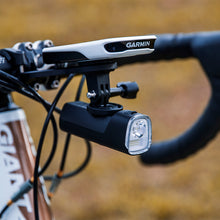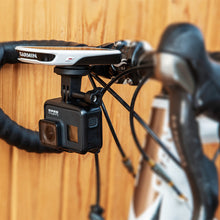 TTA Mount
WHAT IS TTA?
Multi-purpose bike mount from Magicshine, this TTA out front mount with extended arm allows you to easily monitor your bike computer in a safer and more comfortable position, built with reinforced aviation grade aluminum, CNC hollowed out so it's extremely
Suitable Handlebar Range: 31.8mm~35mm
Max torsion should be 2.1 Nm or less.
Guarantee safe & secure checkout
Main Features
Tech Specs
Description
DESCRIPTION DETAIL VIDEO REVIEW
Included with this out front mount is a variety of mounting bases and base conversion pieces for Garmin devices, most models of Magicshine lights, speedometers, battery clips and cellphones etc. Designed with an additional, detachable mounting base, the bottom piece is angle adjustable and easily removed if needed. Phone+battery, light+battery or maybe a battery and GoPro camera combo to record your journey. Freedom is there, choice is yours.
Included are two pieces of rubber spacers designed for handlebar size 31.8mm and 35mm. When fully locked, max torsion should be 2.1 Nm or less.
Size

Length: 5.27 in / 134mm
Width: 2.32 in / 59mm
Height: 1.38 in / 35mm
Weight: 1.5 oz/ 41g (excluding GoPro adaptor, bolts and shims)
Computer compatibility:
Garmin™, Wahoo™, Bryton™, Polar™.
Garmin™: Edge 1030/Edge 1000/Edge 830/Edge 820/Edge 810/Edge 800/Edge 530/Edge 520/Edge 510/Edge
500/Edge 200/Edge 25/Edge 20/Edge Touring;
Wahoo™: Elemnt/Elemnt Mini/Elemnt Bolt/Elemnt Roam
Bryton™: Rider 750/Rider 420/Rider 410/Rider one/Rider 530/Rider 330/Rider 310
Polar™: V650/M460/M450

Accessory compatibility:
GoPro™ Hero series /DJI™ action/insta360™ ONE/Cellphone ,etc.
MJ-6273
Bicycle light compatibility:
MOH55/MOH55pro
RN 1500/RN 3000
ZX StVZO/ZX Pro StVZO
MJ 900S/MJ 902S/MJ 906S
RAY 2600B/RAY 1600B/RAY 2600/RAY 2100/RAY 1600
ALLTY 400/ALLTY 600/ALLTY 800/ALLTY 1000/ALLTY 1500/ALLTY 2000/ALLTY 1500S
MONTEER 3500S/ MONTEER 5000S/ MONTEER 6500S V2.0/MONTEER 8000S V2.0

Supports handlebar sizes 31.8mm ~ 35mm.Max torsion should be 2.1 Nm or less.

Fully Machined CNC Aluminum body with a hard-wearing plastic resin insert.
Extremely lightweight at only 41 grams (excluding GoPro adaptor, bolts and shims)
BOX CONTENT