Description DETAIL VIDEO Review
Included with this out front mount is a variety of mounting bases and base conversion pieces for Garmin devices, most models of Magicshine lights, speedometers, battery clips and cellphones etc. Designed with an additional, detachable mounting base, the bottom piece is angle adjustable and easily removed if needed. Phone+battery, light+battery or maybe a battery and GoPro camera combo to record your journey. Freedom is there, choice is yours.
Included are two pieces of rubber spacers designed for handlebar size 31.8mm and 35mm. When fully locked, max torsion should be 2.1 Nm or less.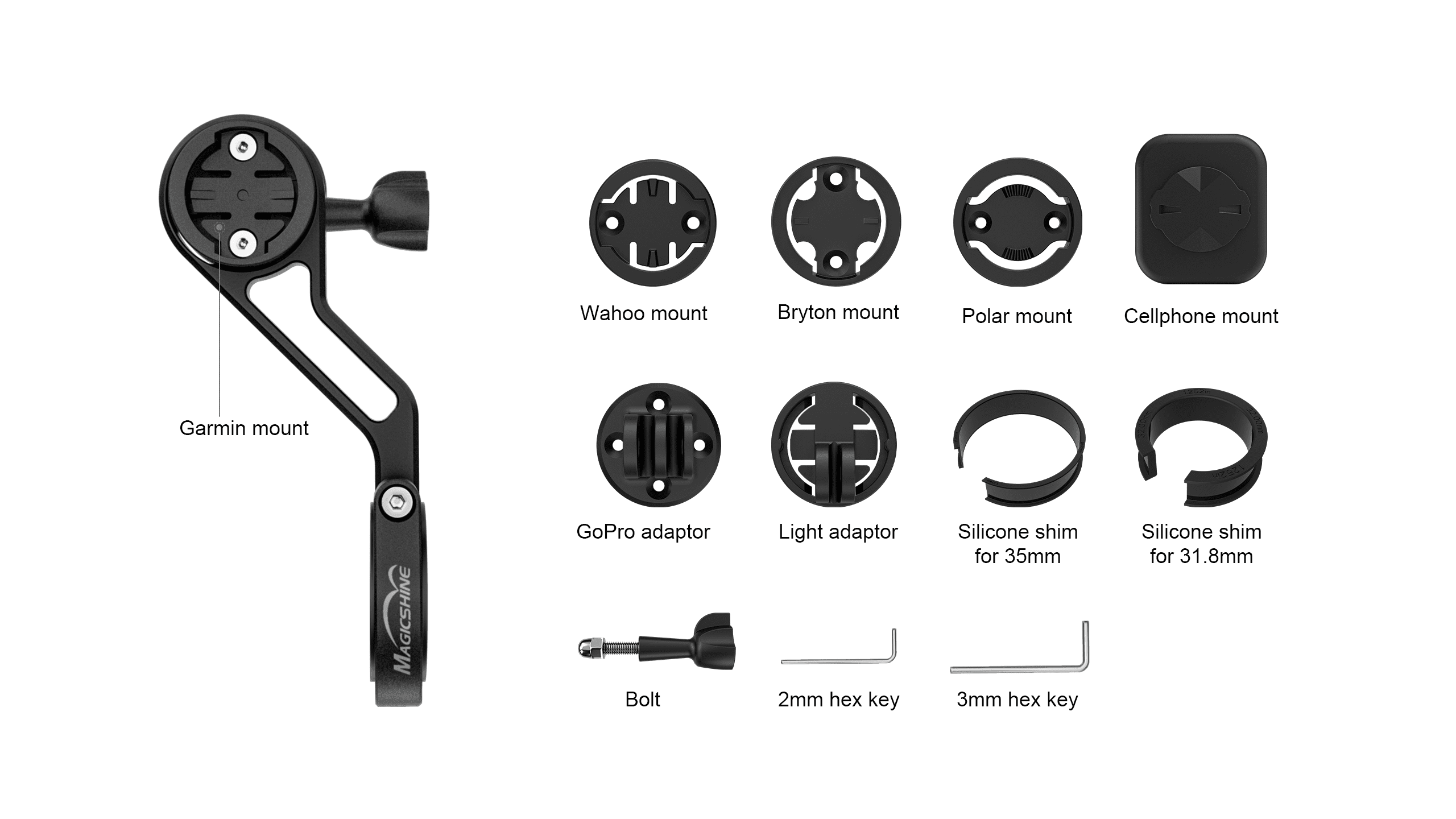 Length: 5.27 in / 122mm
Width: 2.32 in / 59mm
Height: 1.38 in / 35mm
Weight: 1.5 oz/ 41g (excluding GoPro adaptor, bolts and shims)
Computer compatibility: Garmin™, Wahoo™, Bryton™, Polar™.
Garmin™: Edge 1030/Edge 1000/Edge 830/Edge 820/Edge 810/Edge 800/Edge 530/Edge 520/Edge 510/Edge
500/Edge 200/Edge 25/Edge 20/Edge Touring;
Wahoo™: Elemnt/Elemnt Mini/Elemnt Bolt/Elemnt Roam
Bryton™: Rider 750/Rider 420/Rider 410/Rider one/Rider 530/Rider 330/Rider 310
Polar™: V650/M460/M450
Accessory compatibility: GoPro™ Hero series /DJI™ action/insta360™ ONE/Cellphone ,etc.
Bicycle light compatibility:
ALLTY 400/ALLTY 600/ALLTY 800/ALLTY 1000/ALLTY 1500/ALLTY 2000
MONTEER 3500S/ MONTEER 5000S/ MONTEER 6500S/ MONTEER 8000S
MJ-900S/MJ-902S/MJ-906S
Supports handlebar sizes 31.8mm and 35mm.

Fully Machined CNC Aluminum body with a hard-wearing plastic resin insert.
Extremely lightweight at only 41 grams (excluding GoPro adaptor, bolts and shims)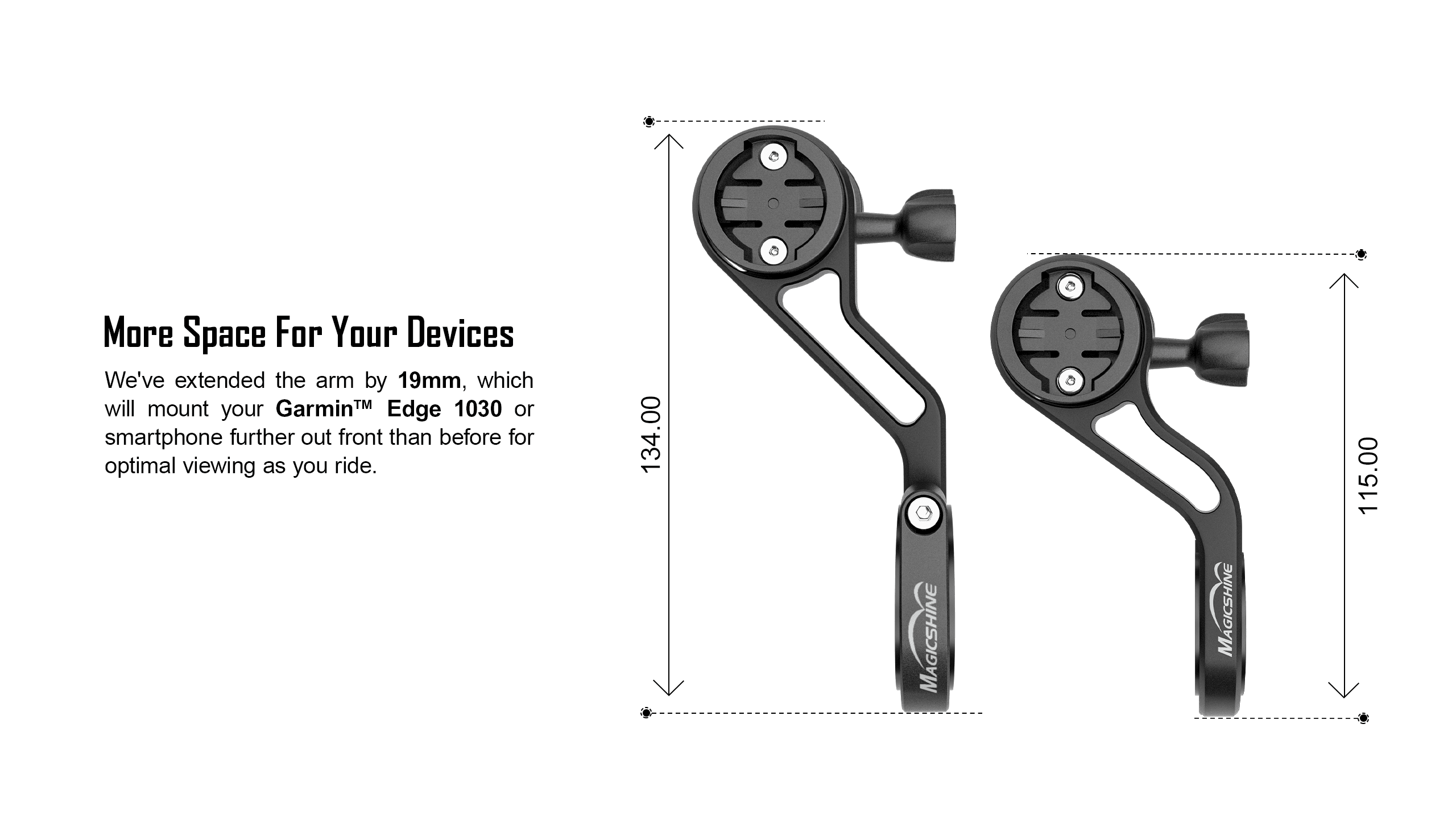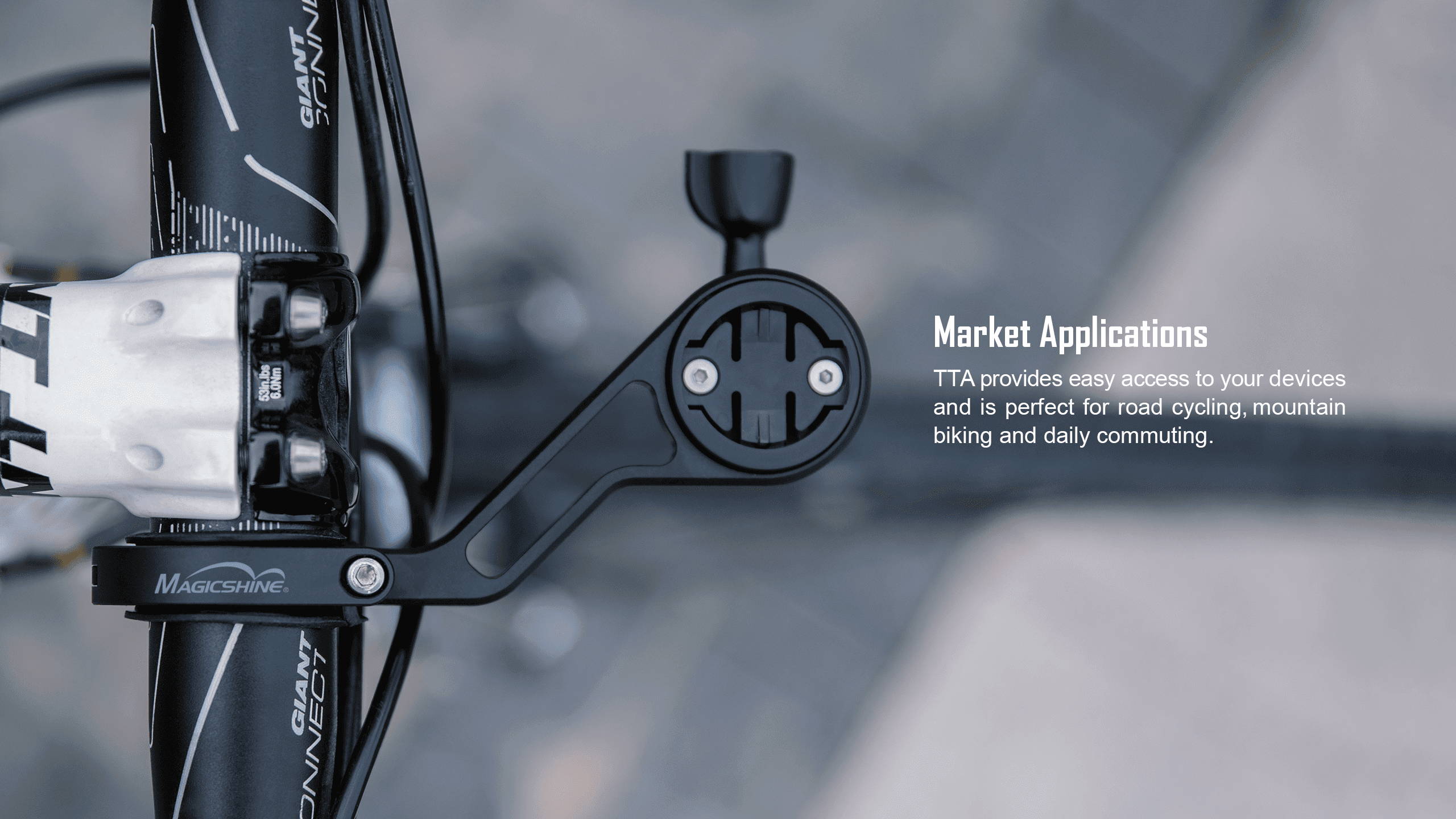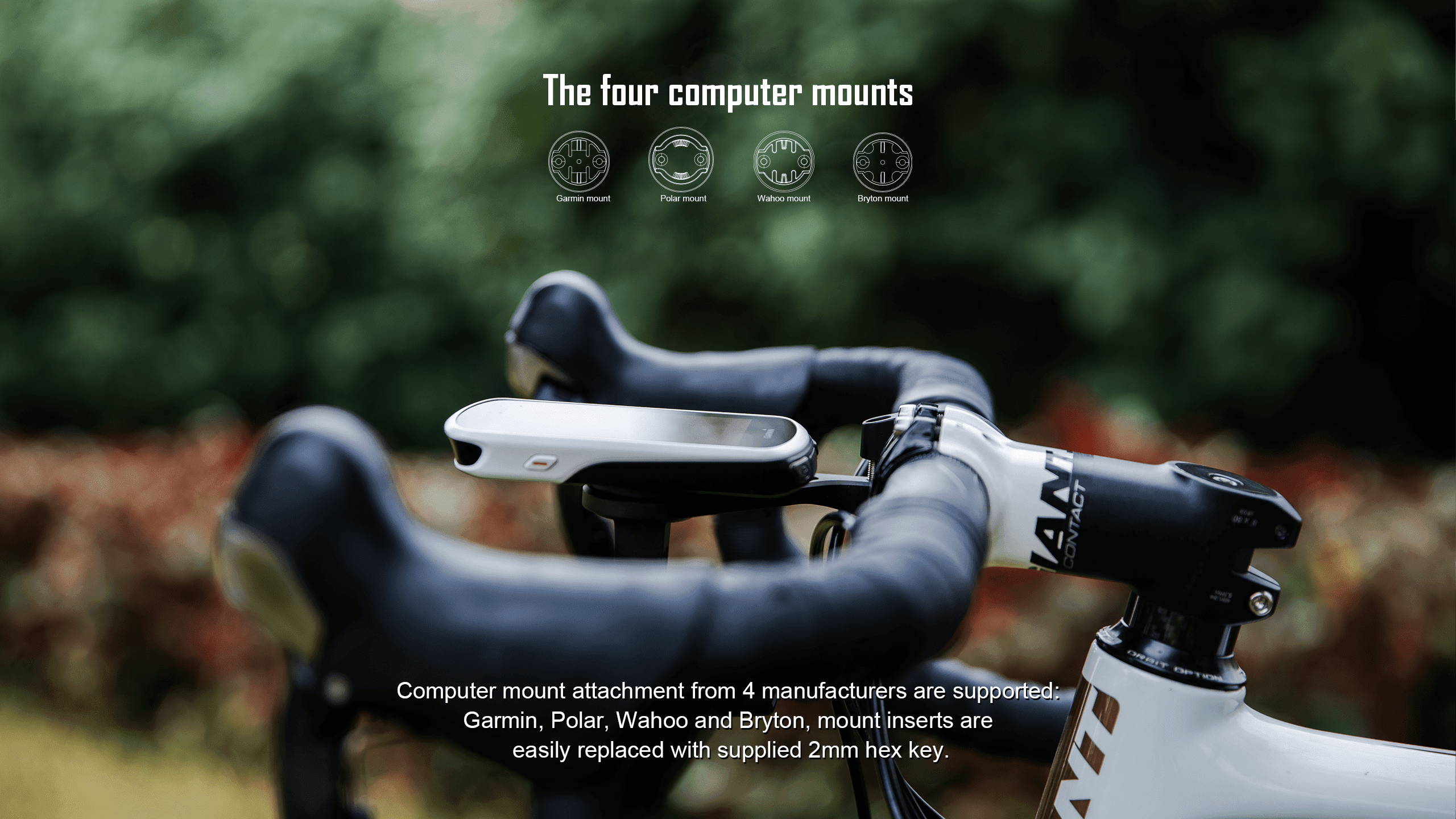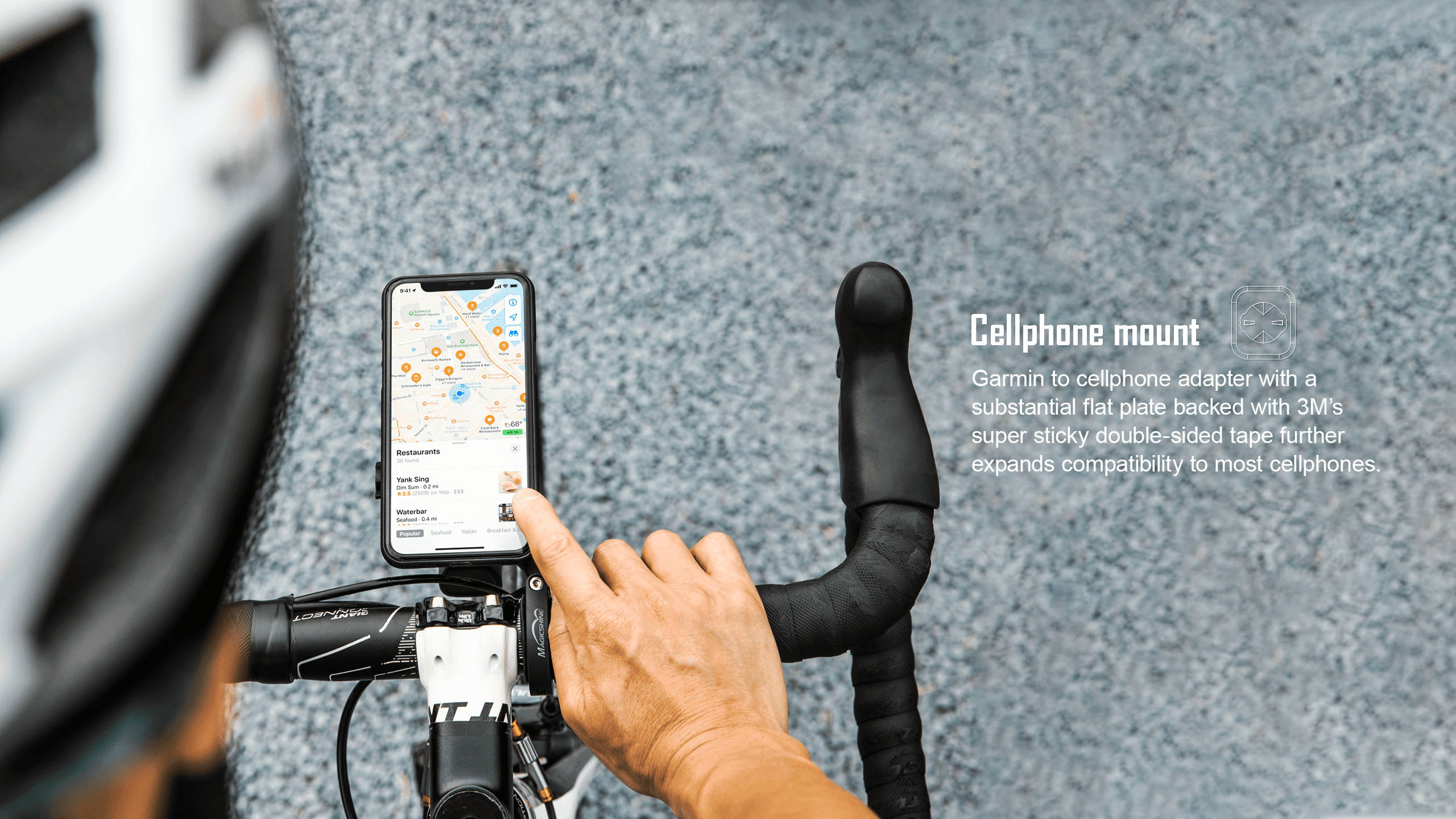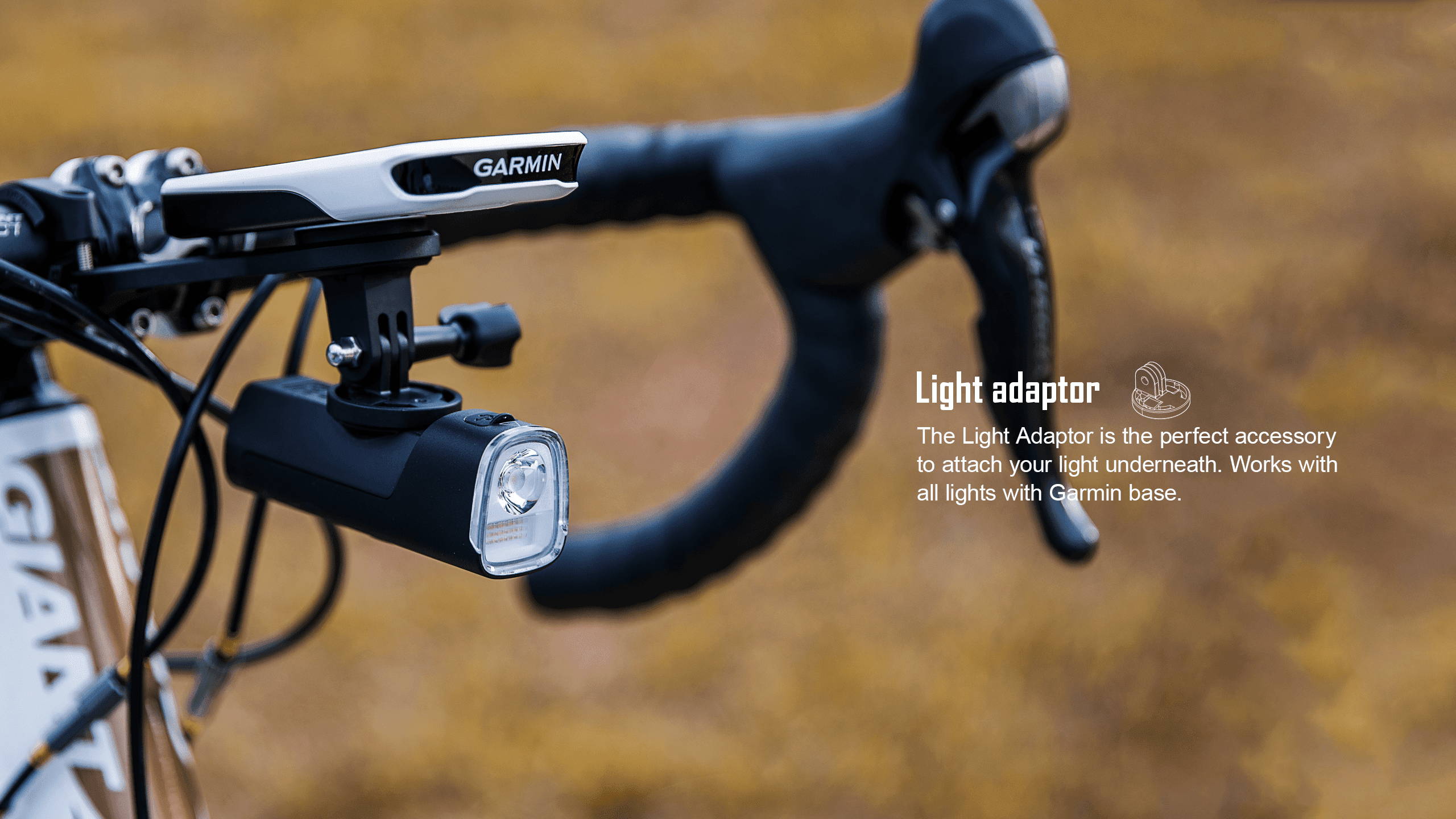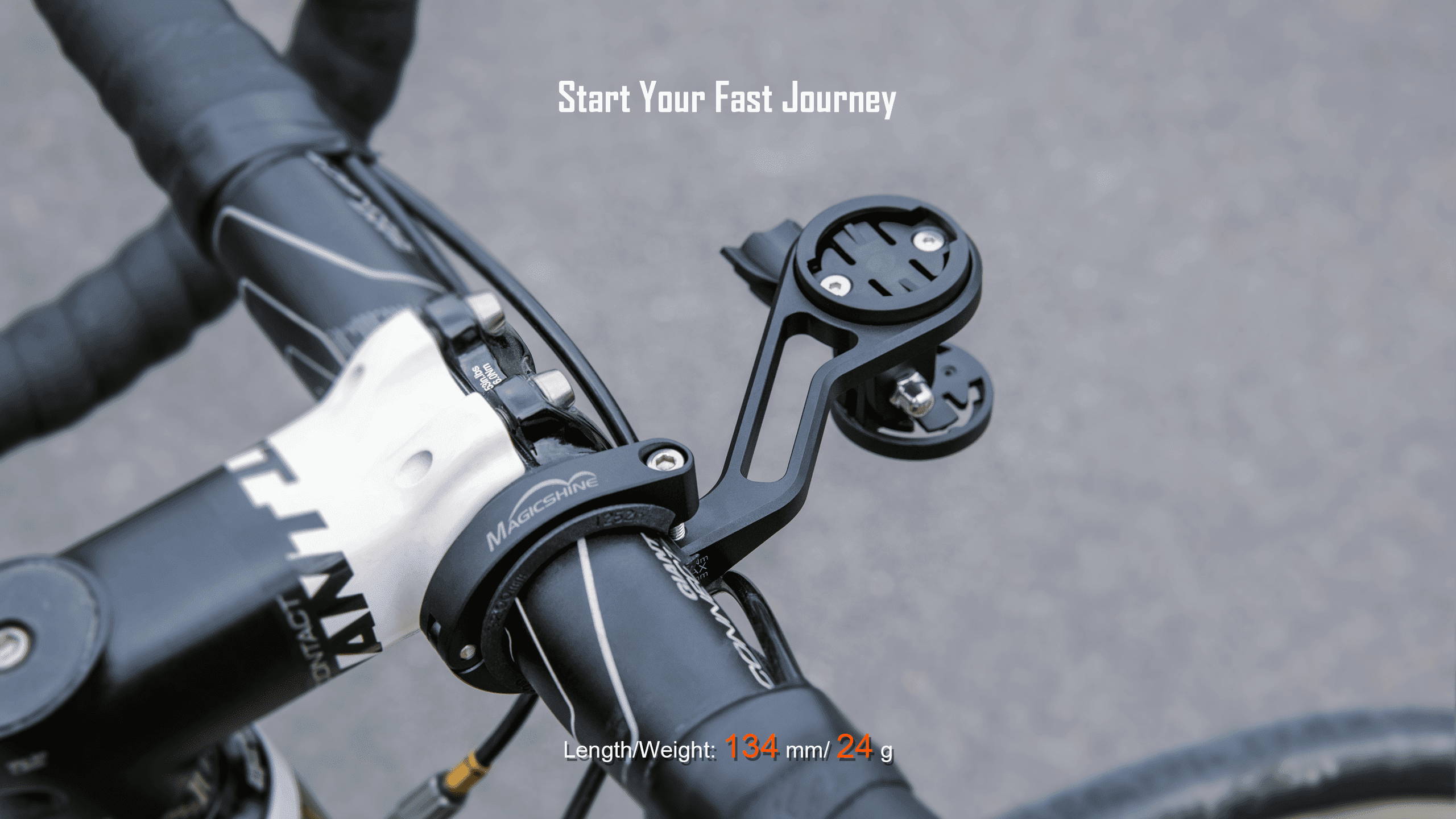 1. How to check my order status?
A: After you register on our website, log in from our system, you can check your order status in real time.
2. What's the shipping method?
A: There are two ways of logistics, express and postal. According to the region, our system will automatically allocate logistics, you can contact us directly if you want to change your shipping method to express. Order inquiry: mkt1@magicshine.com
3. How long does it for my order to get to me?
A:Usually delivered within 5-15 working days.
4. What's the shipping cost?
A: Order over 49.99$. Free shipping cost
order shipping cost
39.99$-69.98$ 9.9$
19.99$-9.98$ 14.99$
-19.98$ 29.99$
5. How / when will you refund my tax?
A: Providing logistics company documents, sent to mkt1@magicshine.com.
We will refund the amount to your payment account within 24 hours.
6. How to contact customer service?
A: For any question on product or availability, please feel free to contact us below:
Service Inquiry: service@magicshine.com
Order inquiry: mkt1@magicshine.com
PS: The order confirmation email will be sent to you after you place your order, maybe you can check it in your spam box.
Tel: (+86)755-29553669
WhatsApp: +86 137 6169 2016