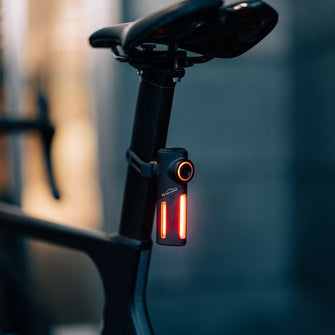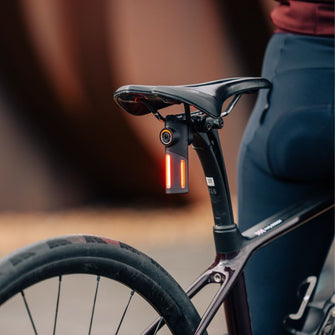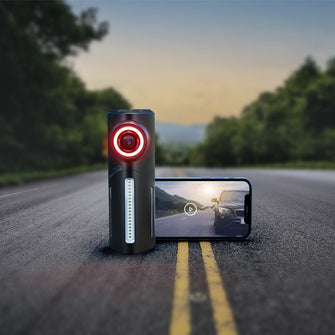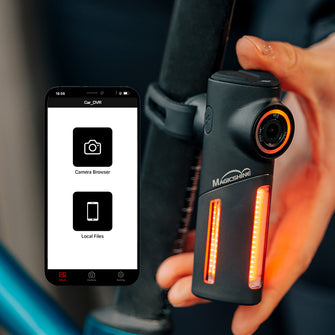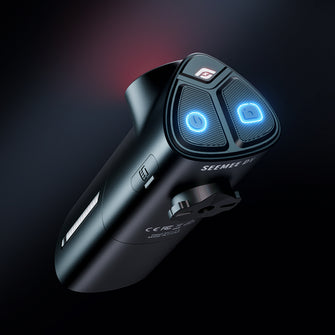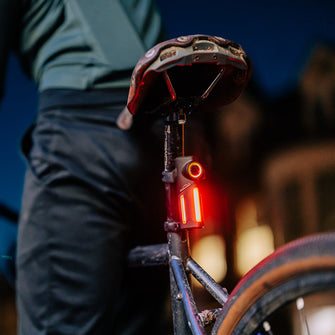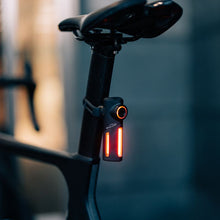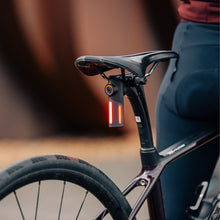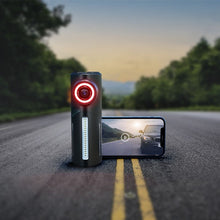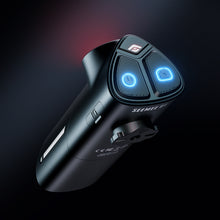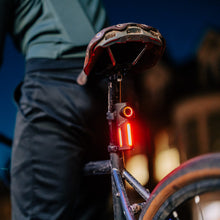 SEEMEE DV Camera Taillight
30 lumens | 1080P | 146° | 110 hours SEEMEE DVCAMERA TAILLIGHT DUAL USE, DOUBLE SAFETY Video LIGHT MODES MODE LOW HIGH FLASH ECO FLASH LUMENS 10LM 30LM 30-0LM 10-0LM DV ON RUNTIME 10h 8.5h 9h 10h DV OFF RUNTIME 35h 12h 70h 110h RECORDING IN 1080P WITH 146° WIDE...
Features at a Glance:

✔ HD Camera: 1080P / 30fps
✔ Smart APP: Support
✔ Battery: 3400mAh
✔ Max Runtime: 110 hours
✔ Waterproof: IPX6
✔ Housing: Aluminum
SEEMEE DV, MAGICSHINE's first camera tail light, is thus engineered for maximum safety.
Guarantee safe & secure checkout
30 lumens | 1080P | 146° | 110 hours
SEEMEE DV
CAMERA TAILLIGHT
DUAL USE, DOUBLE SAFETY
Video


LIGHT MODES
| MODE | LOW | HIGH | FLASH | ECO FLASH |
| --- | --- | --- | --- | --- |
| LUMENS | 10LM | 30LM | 30-0LM | 10-0LM |
| DV ON RUNTIME | 10h | 8.5h | 9h | 10h |
| DV OFF RUNTIME | 35h | 12h | 70h | 110h |
RECORDING IN 1080P WITH 146° WIDE ANGLE LENS
Don't miss a beat on the road as SEEMEE DV's ultra-wide 146° angle lens captures every detail in stunning 1080p/30fps.
WORKS WITH THE APP
Easily access your footage, share videos, or customize camera settings such as sensor sensitivity, via the APP.
*Connect SEEMEE DV and your smartphone via Wi-Fi; go find it in the manual.
ALWAYS RECORDING, EVEN IN THE ACCIDENT
Say goodbye to running out of space on your SD card (included), with smart video looping to capture more of the ride.
SEEMEE DV also can automatically lock the video of the accident and help identify the responsibility when you need it most.
*The sensor's sensitivity can be adjusted via the APP to prevent unexpected triggering.
DUAL SWITCH OPERATION
On the top are two operational switches. One is for tail light, and one is for camera recording.
EASY-TO-READ INDICATOR
When the light is off, click the power button for 3 seconds to display the remaining battery level.
Different colors of the indicator show different power levels.
GREEN: 21%-100%, RED: 11%-20%, FLASHING RED: 1%-10%.
And when the remaining battery power is lower than 10%, the lighting mode changes to ECO FLASH mode. The DV function is disabled during this period.
ALUMINUM HOUSING
An aluminum housing with plastic parts contributes to a lightweight yet robust body.
IPX6 WATERPROOF
Featuring an IPX6 waterproof rating, SEEMEE DV is more than capable in inclement weather.
Technical Specifications
Specifications
Parameter
Max Output
30 lumens
Light Source
Taillight: ZJJM0201HR LEDs
DV indicator light: 1515 RGB
HD Camera
1080P / 30fps (Record video only. No audio.)
Lens Angle
146°
Max Runtime
110 hours
Waterproof Rate
IPX6
Charger
USB-C
Charging Time
4.5 hours (5V, 1A)
Battery Source
3.6V 3400mAh
Weight
3.53 oz / 100g
Dimensions
3.78 in * 1.26 in * 1.26 in
(96 mm * 32 mm * 32 mm)
Material
Aluminum + Plastic
Mounting System
Quick release mount
What's in the Box?
SEEMEE DV * 1
16GB microSD card *1
Seat post mount *1
USB-C charging cable *1
User manual *1 (Click here to download)
Video Reviews
Media Reviews
Thesweetcyclists
@thesweetcyclists
We found the Magicshine Seemee DV to be an affordable and well constructed camera and taillight combination. The integrated 1080p camera has good video quality and can capture details such as license plates.