Description DETAIL VIDEO Review
And the best part is that you can do everything with your hands safely on the handlebars.
A quick press on the mode selection to activates the full power beam, switching your MONTEER to highest output. Another press on any button reverse back to the original setting.
Our new remote switch works with all Smart Port + handlebar lights, and allows you to change modes, programs, and turn the light on and off.
The pack contains Remote Switch MK2 and two o-rings for attaching to the handlebars.
Easier and safer than having to ride with one hand, the LED Remote Switch allows for remote operation of compatible MONTEER 8000S V2.0 LED lights. Rapidly adjust lumen output on the fly no matter the terrain. The lightweight and super compact design features a simple O-ring attachment which quickly mounts to nearly all handlebars.
Replacement battery for Lightning Bug 3.0 front bike light.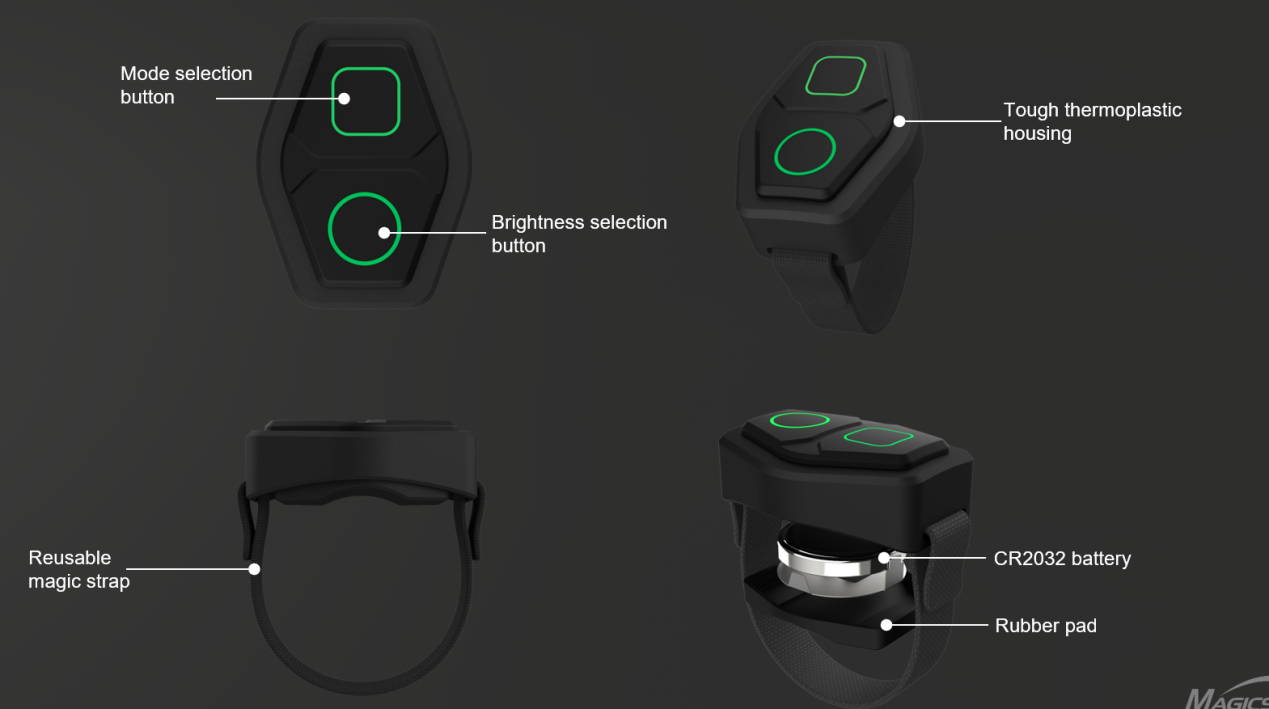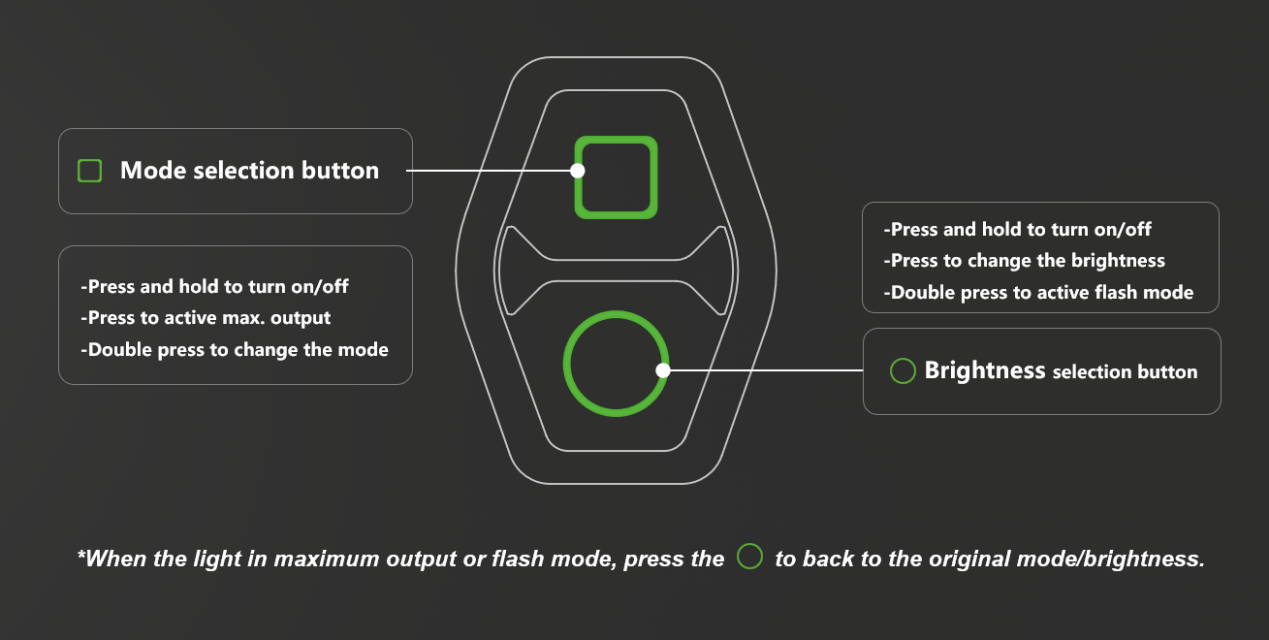 Dimensions
Length:1.57in/40mm
Width:1.18in/30mm
Height:0.59in/15mm
Weight: 0.6oz/17g
Body material
Tough thermoplastic housing
Battery source
Replacement CR 2032 battery
3V 220mAh
Warranty
2 year warranty
Register on MAHICHSINE official website and receive a bonus 6 months warranty.
In the box
M-REMOTE x 1(CR 2032 battery included)
Magic straps x 2
M-REMOTE WIRELESS CONTROLER
HANDS FREE, FOR THE ESSENTIALS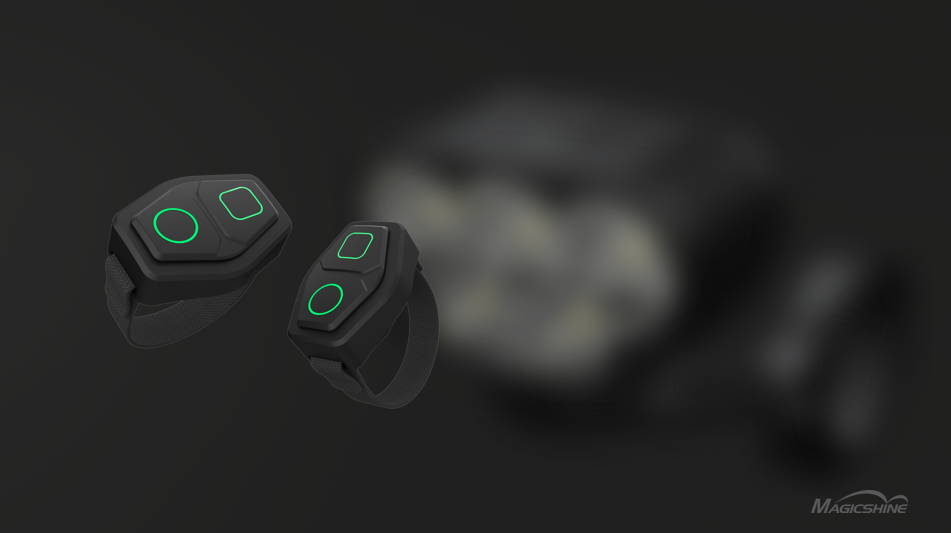 Compatible devices
MONTEER 8000S V2.0
MONTEER 6500S V2.0
Description
The hands free and super convenient wireless remote control is making a comeback for the second iteration of Monteer MTB series. The absolutely brilliant M-Remote adopts an elegant minimalist style design with two control buttons, aimed at further enhancing the ease of use for the trail rider.
Paring your light with M-Remote is simple, 1) Disconnect the lighthead from the battery. 2) Press and hold the both buttons at the same time to enable search mode. 3) When the indicator lights starts to flash, reconnect the light head to the battery. The main light should flash once and the remote indicator lights should stop flashing, indicating successful pairing.
The controls are designed with maximum convenience in mind. Both buttons can turn on/off the main light, brightness can be cycled without flash in between, when the trail gets rough, one press to instantly activate max brightness no matter the mode and easily go right back to where you were.
M-Remote - Simple and brilliant, must-have accessory for serious MTB riders.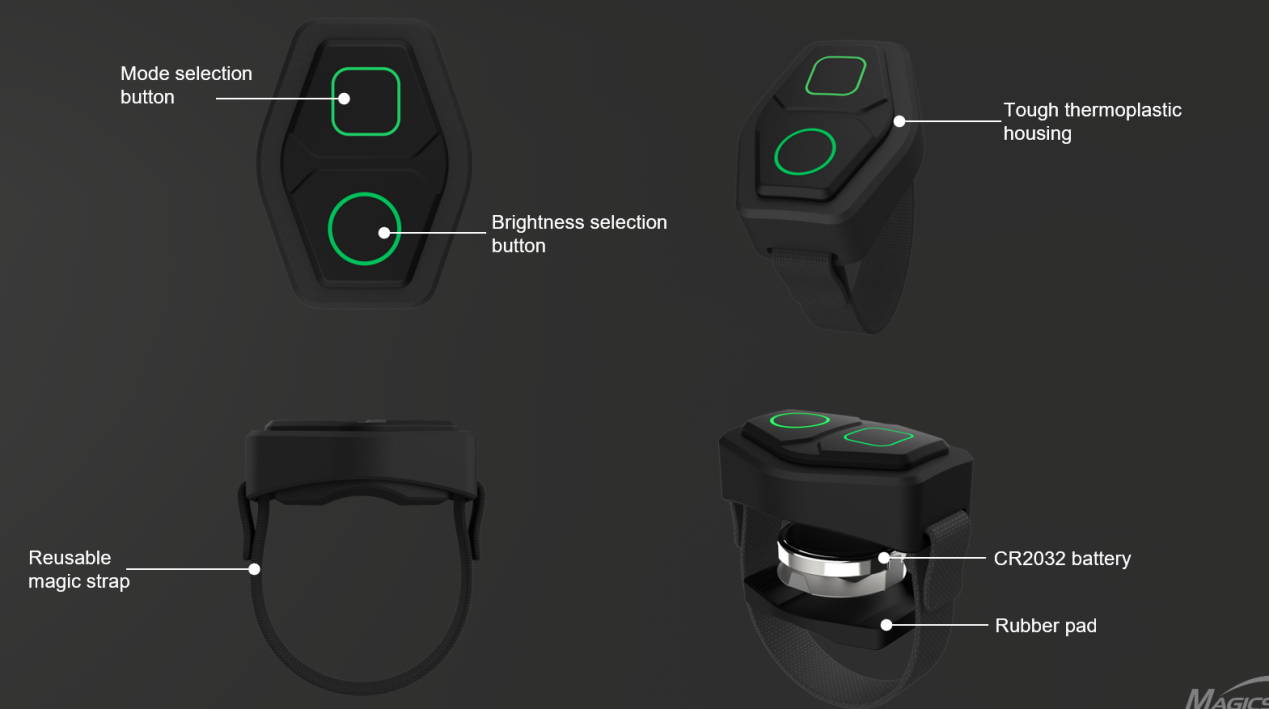 Features
Lightweight and super compact design.
Reusable magic straps attachment which quickly mounts to nearly all handlebars.
Press any button on the M-REMOTE, the indicator light flashes one time.
Compatible with all brand new MONTEER V2.0 bike lights.
Use M-Remote for wireless on/off, mode selection, adjust the brightness and more.
A quick press to activates the full power beam, switching the light to highest output.
Transmission distance up to 5 meters.
IPX4 waterproof.
Replaceable CR 2032 type battery.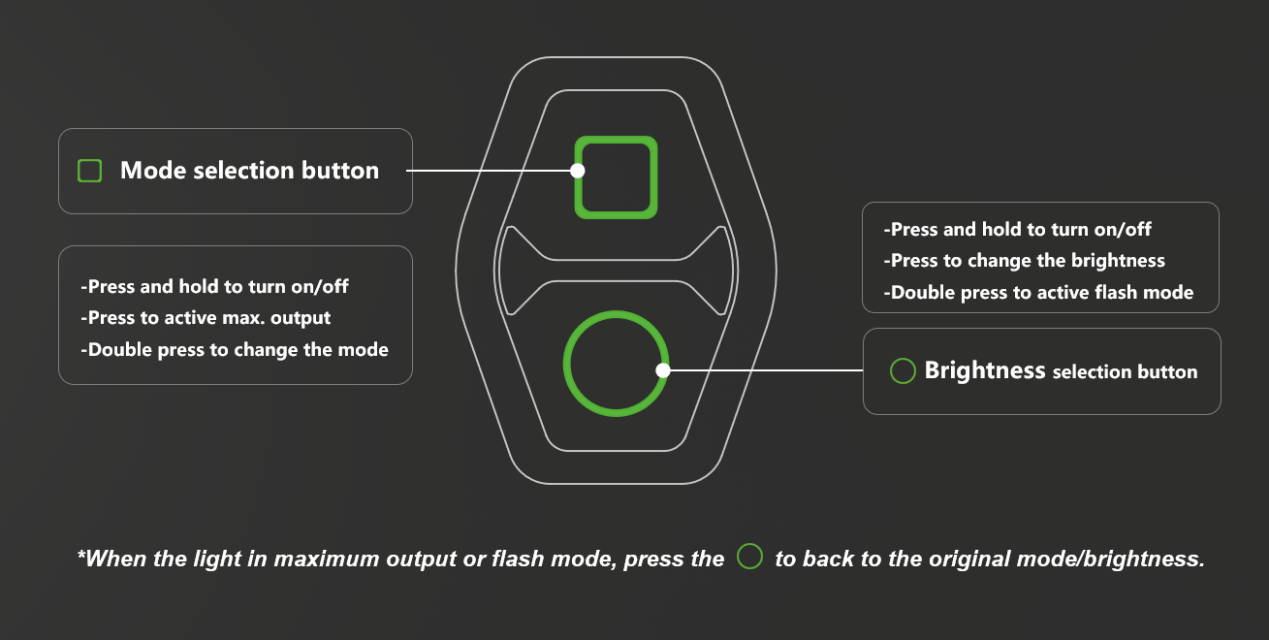 1. How to check my order status?
A: After you register on our website, log in from our system, you can check your order status in real time.
2. What's the shipping method?
A: There are two ways of logistics, express and postal. According to the region, our system will automatically allocate logistics, you can contact us directly if you want to change your shipping method to express. Order inquiry: mkt1@magicshine.com
3. How long does it for my order to get to me?
A:Usually delivered within 5-15 working days.
4. What's the shipping cost?
A: Order over 44.99$. Free shipping cost
order shipping cost
-44.98$ 9.99$
5. How / when will you refund my tax?
A: Providing logistics company documents, sent to mkt1@magicshine.com.
We will refund the amount to your payment account within 24 hours.
6. How to contact customer service?
A: For any question on product or availability, please feel free to contact us below:
Service Inquiry: service@magicshine.com
Order inquiry: mkt1@magicshine.com
PS: The order confirmation email will be sent to you after you place your order, maybe you can check it in your spam box.
Tel: (+86)755-29553669
WhatsApp: +86 137 6169 2016