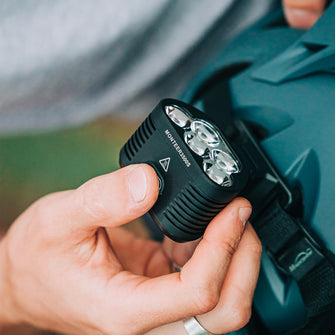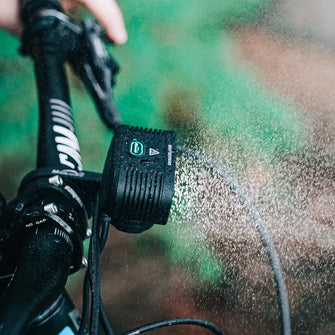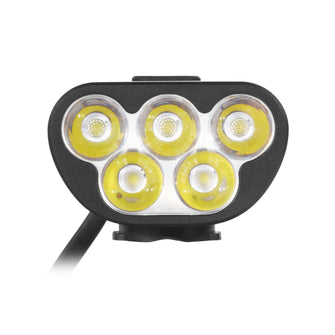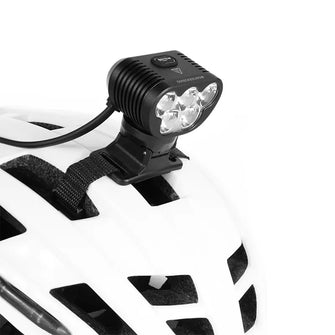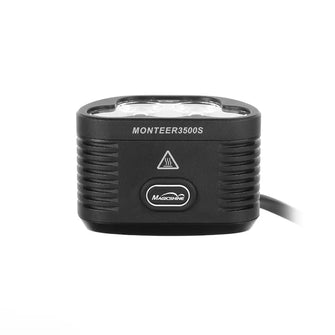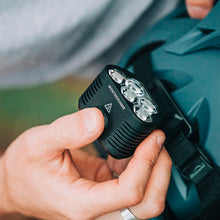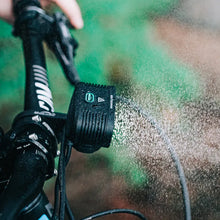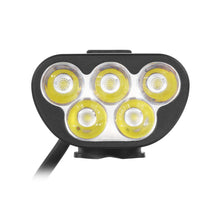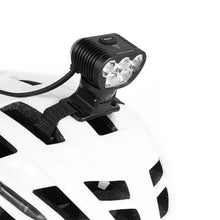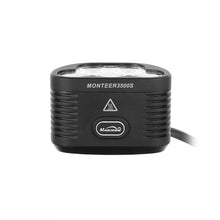 Monteer 3500S Nebula MTB Headlight
POWERFUL, VERSATILE, RELIABLE MONTEER 3500S 3500 LM | 350 M | IPX 5 | -20°C / 40°C HOW TO USE IT? LIGHT MODES MODE BRIGHTNESS ECO LOW MID HIGHT FLASH LUMENS 100 300 700 1400 / h:min 75:00 20:00 08:00 04:30 15:30 LUMENS 200 600 1000 1800 / h:min 19:48...
"It's really bright and the battery lasts as long as it says. It has good spread and works great on trails. "
-Jerome Lacote. ✔ Verified Purchase

★ ★ ★ ★ ★
---
Small size while provides strong 3500 ideal lumens to light up the full terrain.
Equipped with high efficiency lens to provide a smooth transition from the spot beam to the flood beam.
Adaptable mode settings for all-around outdoor night activities.

Features at a Glance:

✔ Max Output: 3500 Lumens
✔ Max Run Time: 75 Hours
✔ Disance: 350 Meters
✔ Beam Intensity: 31000 CD
✔ Waterproof: IPX 5
✔ Drop Test: 1 Meter
Guarantee safe & secure checkout
POWERFUL, VERSATILE, RELIABLE
MONTEER 3500S
3500 LM | 350 M | IPX 5 | -20°C / 40°C
HOW TO USE IT?


LIGHT MODES
MODE
BRIGHTNESS
ECO
LOW
MID
HIGHT
FLASH
LUMENS
100
300
700
1400
/
h:min
75:00
20:00
08:00
04:30
15:30
LUMENS
200
600
1000
1800
/
h:min
19:48
08:30
04:30
02:30
09:30
LUMENS
350
900
1800
3500
0-1800
h: min
17:00
06:30
03:12
01:42
06:30
Powerful
Paired with 5 high-efficiency LEDs, custom-engineered multi-flat lamp cups, and the combination of 32° and 21° beam angles.
Versatile
Various mode settings fulfilling the demands of all riding conditions. Suitable for downhill, MTB, trail crossing, enduro, and backcountry.
Reliable
The precisely constructed and tough sealed body also passed the high-pressure waterproof and 1-meter drop tests.
Magnific Power with Small Size
Thanks to the precision control thermal analysis and management system, MONTEER 3500S is able to achieve massive light output while being relatively small in size. Enjoy travel and riding without having to carry a hefty load. 
Straight Forward Operation
Single control button that's easy to reach and press with gloves, used for all mode changes, last used light mode is remembered for your next trip.
Advanced Thermal Management
Mil-spec construction with aluminum alloy casing, built-in smart thermal control system, and heat dissipation fins that are carefully engineered and tuned, allow extremely efficient heat transfer and cooling during use.
Multifunctional Battery Pack
Equipped with 7.2V 5,200mAh 18650 long-lasting battery pack. Support Micro USB charging & discharging capacity for emergency use. Easy-to-read battery capacity display. 
Flexible Mounting Choices
The Garmin-type mount supports both handlebar and helmet attachments, is even compatible with GoPro, bicycle computers, and phones, and offers riders flexible choices tailored to their needs. 
Technical Specifications
Specifications
Parameter
Max Lumen
3500 LM
LED
5*Luminus SST-20
Beam Angle
32°/21°
Max Throw
350 m
Runtime
1.7-75 hrs
Suitable Handlebar
28.6mm, 31.8mm, 35mm, aero bar
Beam Intensity
31000 CD
Waterproof Rate
IPX5
Battery Capacity
7.2V 5200mAh
Charger
Micro USB
Charging Time
5hrs (5V/2A)
Weight
109g / 3.8 oz (Light head only)
316g / 11.2 oz (Including battery)
Dimensions
60*43.5*41.5 mm / 2.36*1.71*1.63 in
Material
Aluminum
Mounting System
Garmin style quarter turn mount
What's in the Box?
MONTEER 3500S Light Head x 1
MJ-6116 battery pack x 1
Handlebar mount x 1
Silicon strap x 4
Micro USB cable x 1
3mm hex x 1
User Manual x 1(Manual Download Here)