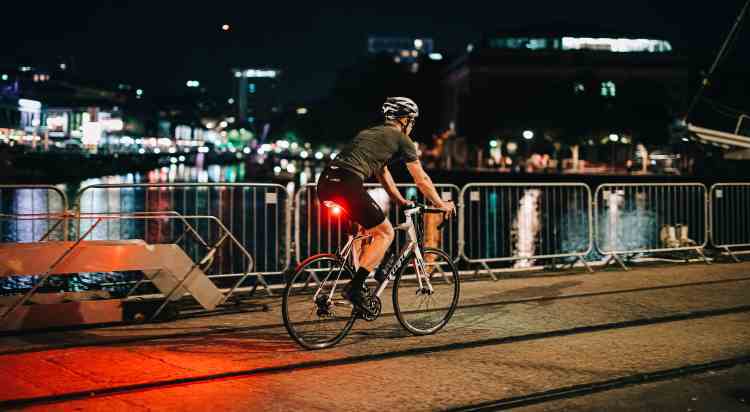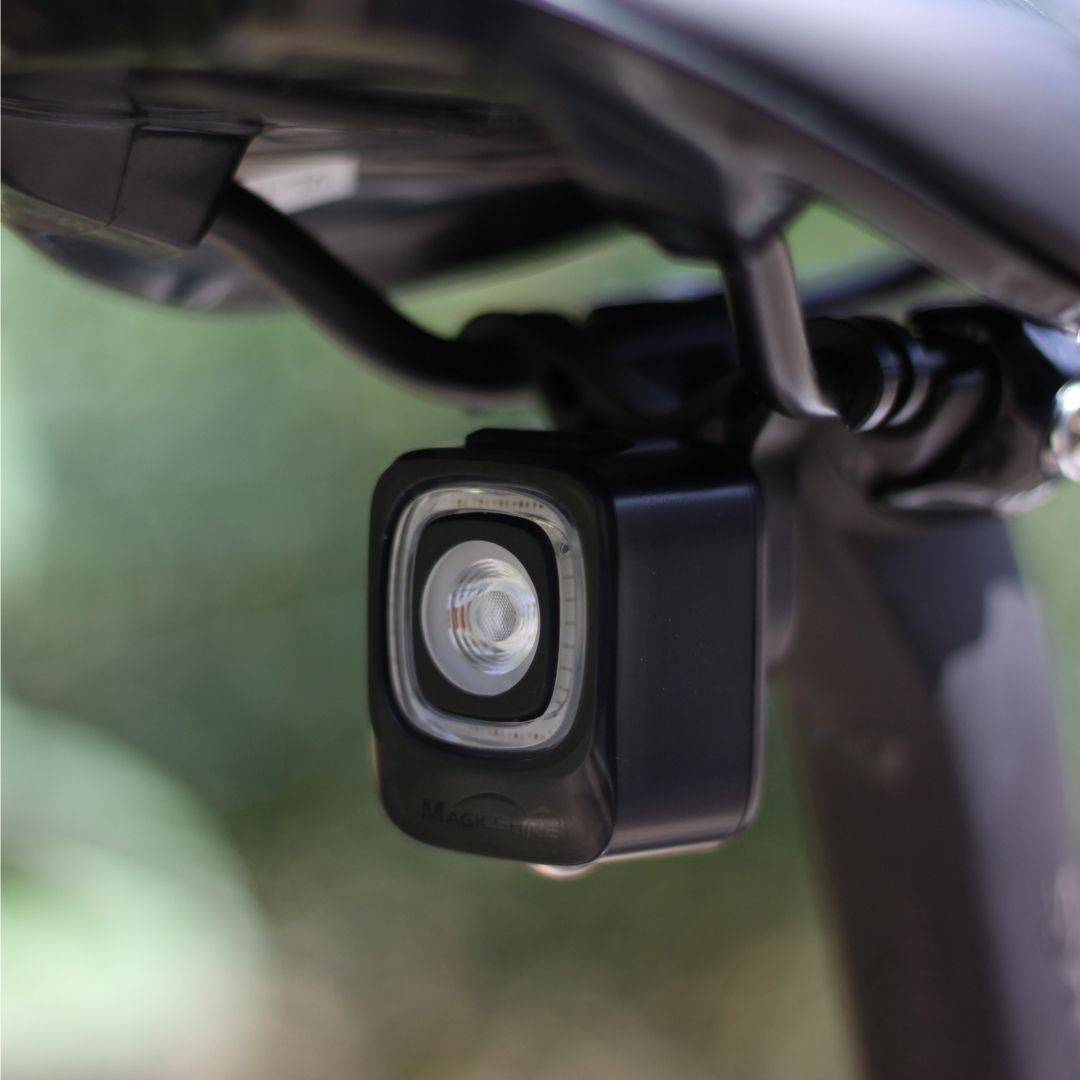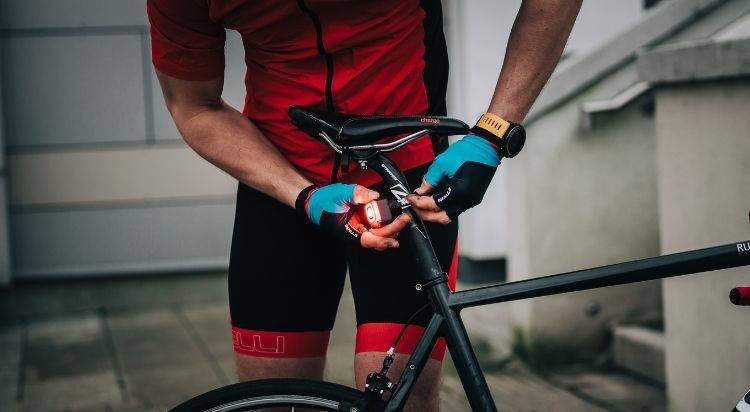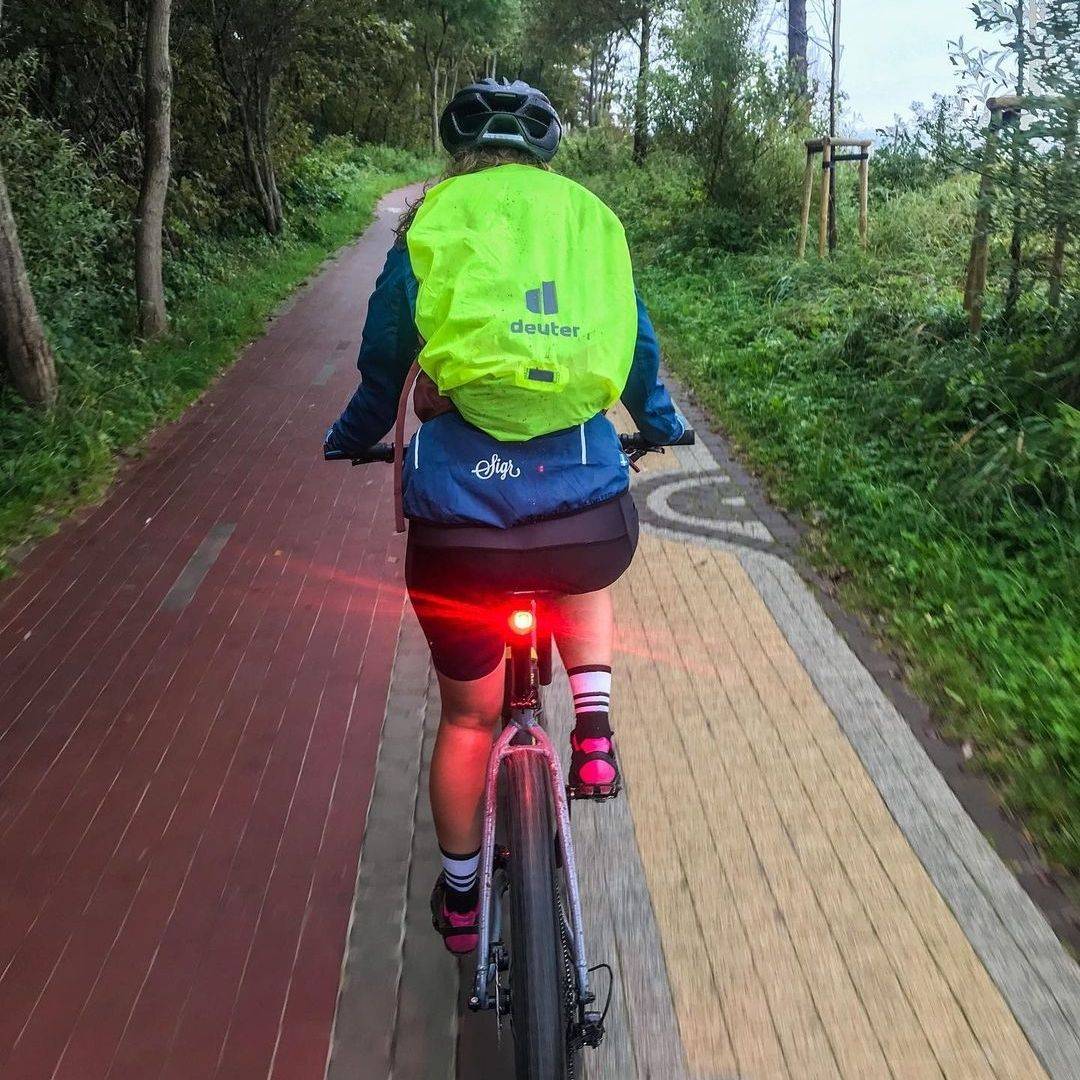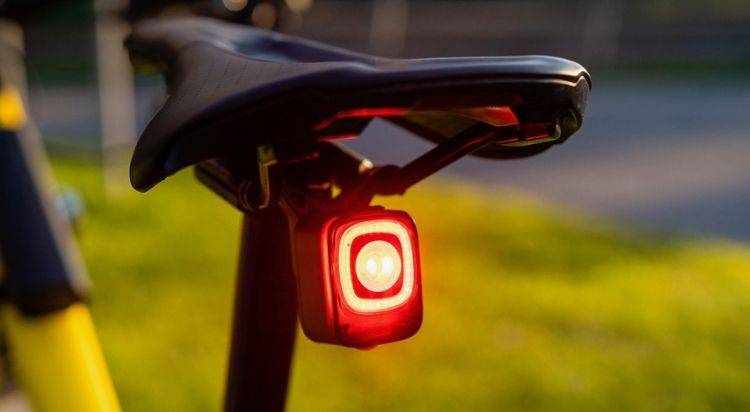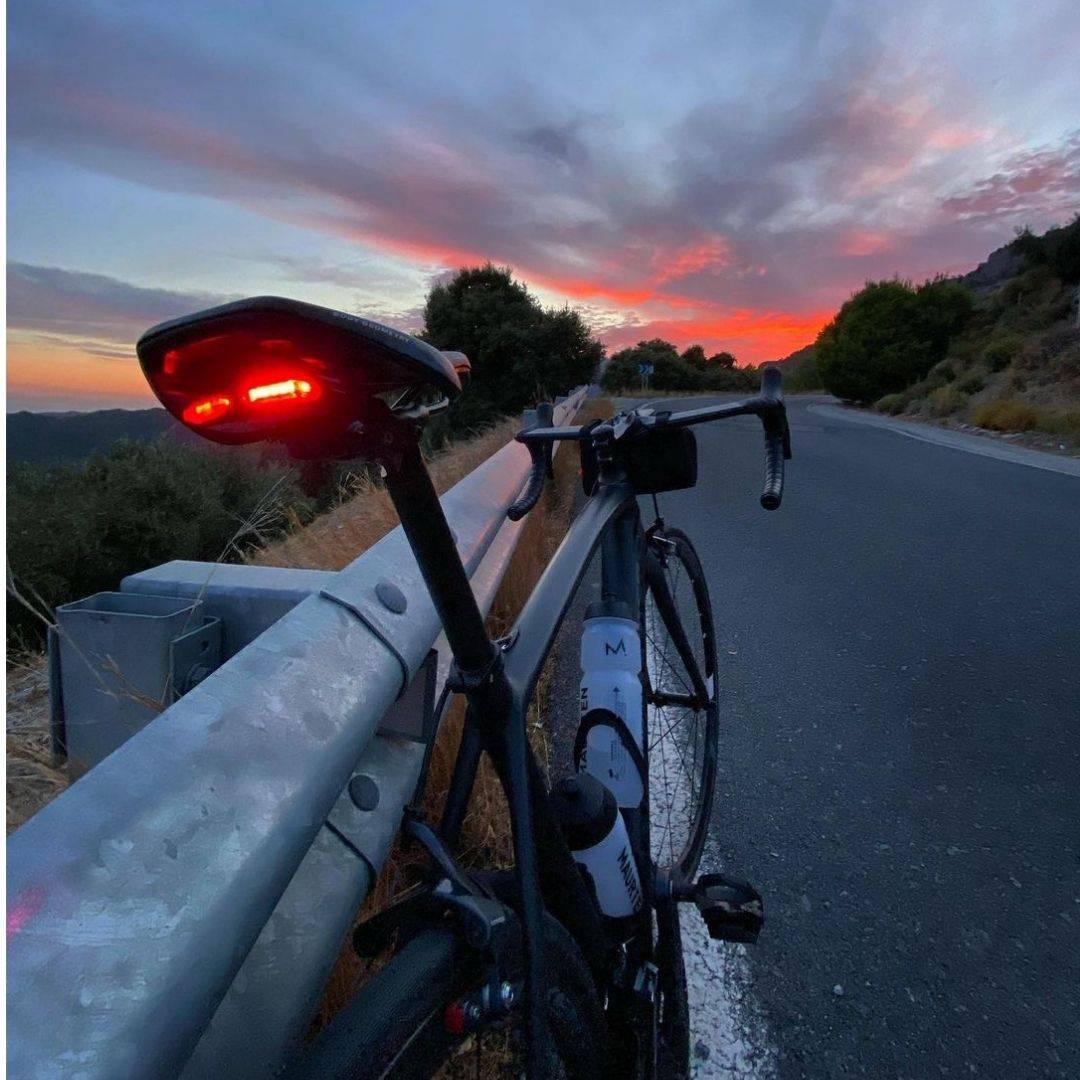 seemee200
Breaking through design conception, brings you real 360° visibility.
Powerful light output, let you be seen day and night. Smart modes settings, make it all hands free.

SEEMEE 200 is a innovative powerful tail light with convenient USB recharge.

Its max output reaches up to 200 lumens.

Breaking through 360° tracing light design conception, gives you 360°protection.

360°Tracing Light Design--

beam on the ground in a perfect halo,and allow you to be seen from all directions.

Efficient Light Output-- transparent optical fiber emits stronger and uniform light outputs while consuming less energy.

Smart Motion Sensor-- motion sensor turns on automatically when braking, and lights on at maximum 200LM.

Sensitive Ambient Light Sensor-- Under smart mode, the built-in light sensor automatically adjusts the brightness according to ambient lighting conditions.

Low Power Mode-- When battery level is lower than 5%, it automatically changes to economic flashing mode(30LM).

Easy-to-Read Battery Indicator-- At standby mode, click the power button to activate battery indicator for 3s.

Multiple Mounting Methods-- With the versatile mounting strap, SEEMEE 200 is easy to be mounted under saddle or different seat posts.

IPX6 Waterproof Rate -- SEEMEE 200 is fully sealed, and can resist water from any directions.
WHAT ARE INCLUDED:
1* SEEMEE200
1* Mounting strap
1* Saddle mount
2* Tie Band
1* Micro USB cable
1* User manual
1* Warranty card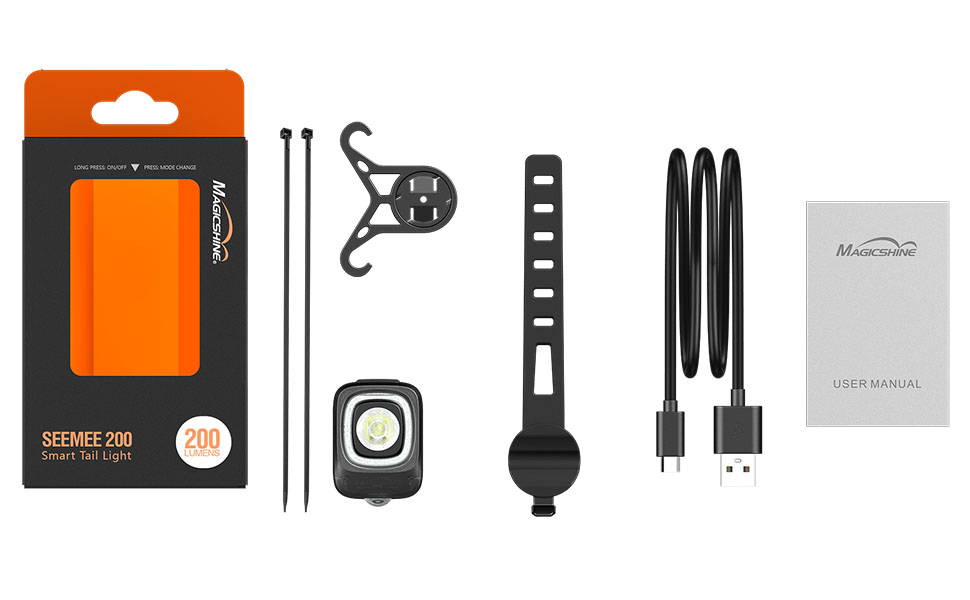 TECHNICAL SPECIFICATIONS
-Model: SEEMEE 200
-Lumen: 200 LMMaximum
-Runtime: 2-50 h
-Visibility: 360 °
-Distance: 3000 m
-Waterproof Rate:IPX6
-Weight:1.37 oz
-Impact Resistance: 1 m
-Dimensions: 32*28*43mm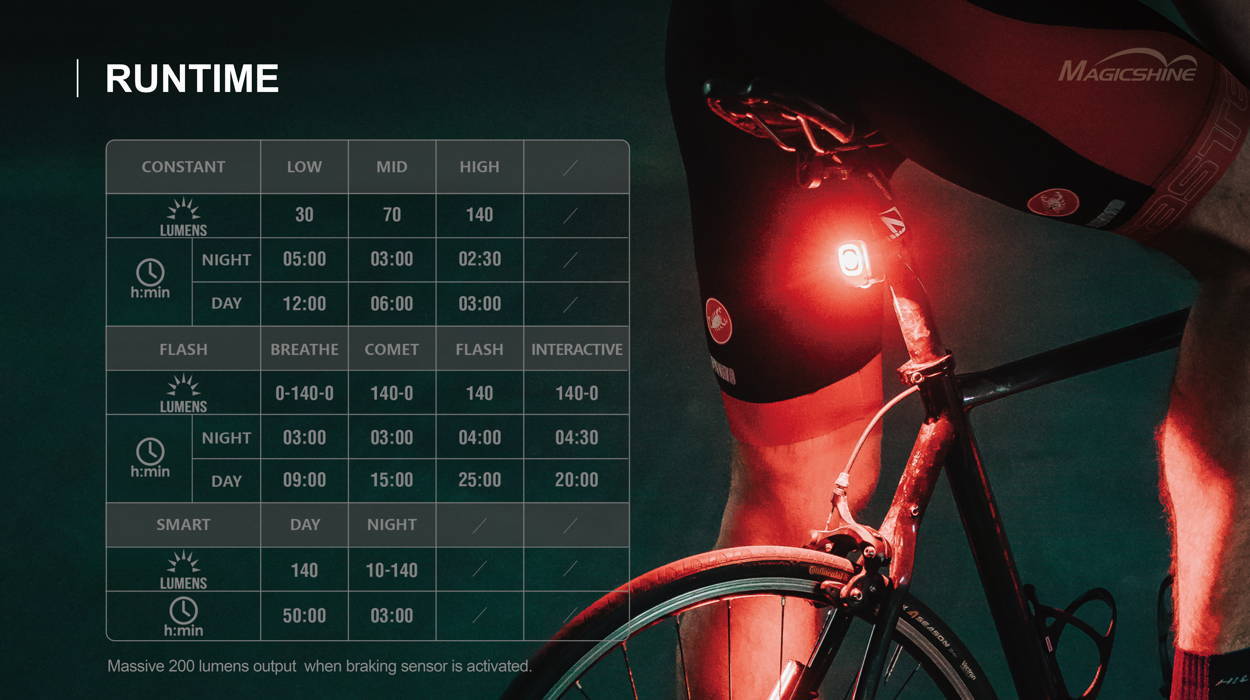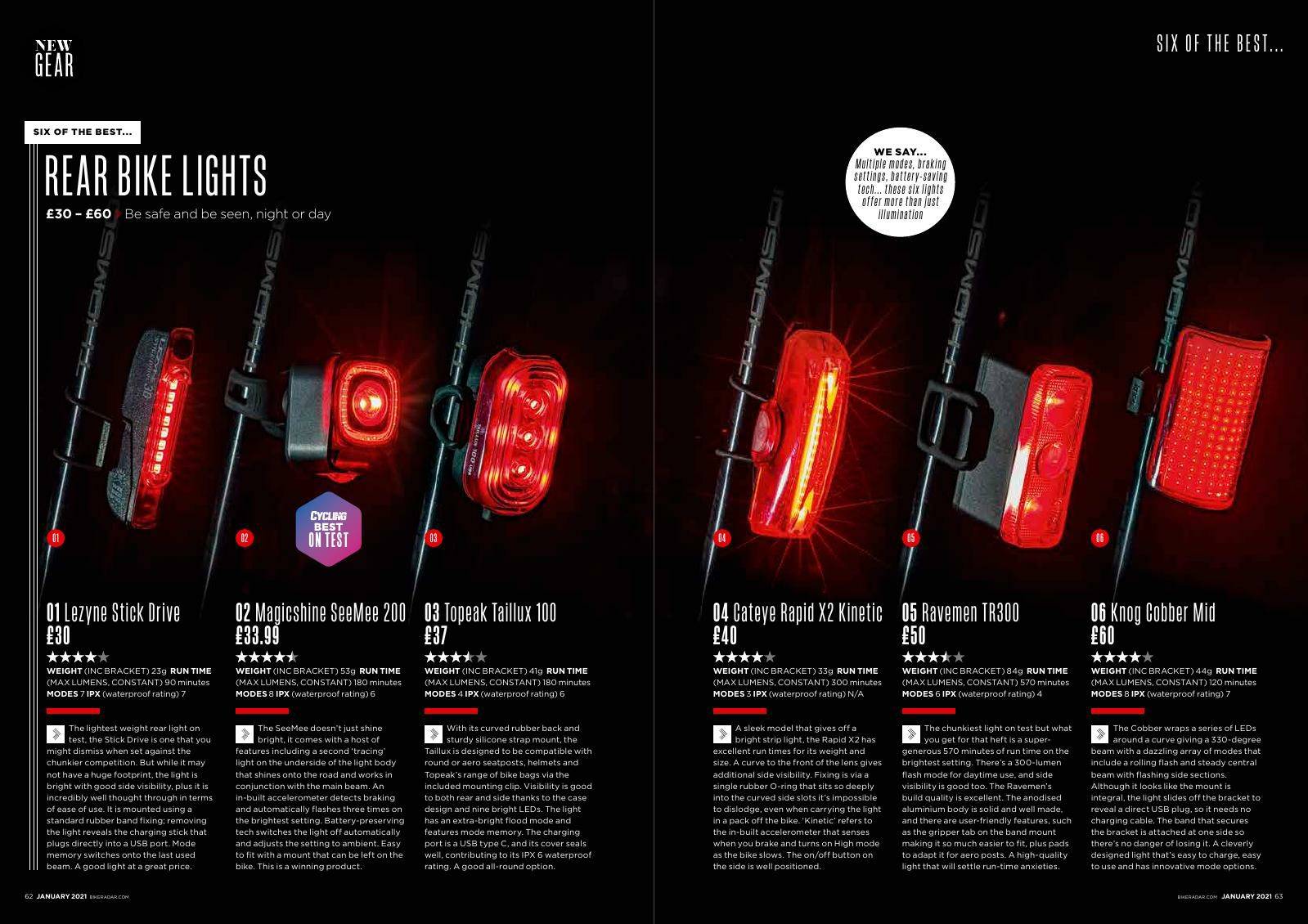 Magicshine has recently expanded their Seemee taillights to include a number of exciting new lights that pack some impressive features. In this review, we'll be looking specifically at the Magicshine Seemee 200 which is the current flagship with the highest lumen output and number of design features. The Seemee 200 is well priced at $44.99 for the features, and also boasts a maximum of 200 lumens of output. With this latest generation of tail lights, Magicshine has incorporated both an ambient light sensor as well as a brake sensor. These two sensors allow the taillight to automatically adjust the output based on the current conditions as well activate a boosted output mode during deceleration to attract attention.The Magicshine Seemee 200 is an impressive taillight that ensures you remain visible from all directions. The integrated brake and motion sensors provide smart features that are useful in real world riding while the downward facing LED provides a halo at night for 360° visibility.Category Bicycle Tail LightRating 9.3/10Retail Price $44.99Measured Weight (in g) 40 (taillight): 12 (seatpost mount) + 4 (saddle mount)Likes + Dual LED design+ Integrated motion and brake sensors+ High output with multiple modesDislikes – Integrated battery– Brake sensor is very sensitive– Second LED reduces night run-timesWhere to Buy (US) Magicshine
UNBOXING
The Seemee 200 comes in a simple box with the characteristic black and orange graphics. Another nice feature is the large opening in the center of the packaging that allows you to interact with the tail light.In the box you'll find:Seemee 200 tail lightSeatpost mountSaddle mount2x Zip tiesMicro USB charging cableUser manualWarranty card

The Seemee 200 comes with two mounts out of the box: a seat post mount and a saddle rail mount. While the seatpost mount has the same design as most mounts, a plastic mount with flexible rubber strap, Magicshine has added a clever design detail. The portion of the seat post that sits against the seat post has a rounded profile for standard seat tubes as well as a second rounded cutout. This second cutout allows the seatpost mount to also work on aero seat posts that have sharper trailing edges which would cause typical seat posts mounts to not sit flush. With a simple second cutout, Magicshine has created an easy to use seatpost mount that should work with nearly any seatpost.Magicshine Seemee 200 - mountSeatpost mount can accomodate both round and aero seatpostsIn addition to the seatpost mount, a simple plastic seat rail mount is included right out of the box. It is a single sided piece of plastic that has two rounded hooks that snap onto your saddle rails (note elliptical saddle rails will not work). On our saddles, the saddle rail mount had a satisfying click when installed and felt secure. We prefer the higher mounting of the tail light as it has a cleaner look on the bike and better visibility. However, if you are using a saddlebag or high-mounted fe'nder you may not be able to utilize this mount. We do wish Magicshine had included a body clip though, since it is convenient to mount a tail light to a saddle bag or backpack..

The Magicshine Seemee 200 has a unique square profile that differentiates it from the other Seemee tail lights. On the face of the tail light you'll find the primary LED with a dimpled lens cover that is surrounded by a transparent optical fiber ring and multiple smaller LEDs. The primary LED provides a majority of the output, while the ring provides a uniform glow. You'll find the Magicshine logo below these two lighting elements on the slightly beveled lower portion. The sides are simply smooth, and parallel with the lens which initially had us worried about side visibility. However, a portion of the housing of the Seemee 200 is transparent and becomes illuminated when the light is on allowing the tail light to be seen from side angles.On top of the light, you'll find a rubberized and backlit power button that is easy to use even with gloves on. The Seemee 200 looks quite similar to the Bontrager Flare RT and has nearly the same dimensions, but is slightly taller due to the secondary downward facing LED and additional brake sensor. With a matte finish, the Seemee 200 also looks great whether you mount it on the seatpost or saddle rails.

What really sets the Seemee 200 apart from other taillights on the market is the secondary downward facing LED. This is housed in a protruding elliptical lens that distributes the light along the length of the bike. The downward light is activated when the ambient light sensor detects low light and illuminates the ground around you for an impressive 360° visibility. On the back of the tail light, there is a simple quarter turn style mount (a feature shared with the other Seemee tail lights), and a micro USB port under a rubber cover. The light is rated for IPX6 which means wet weather riding should not be a problem. Although we wish the battery was replaceable (like the Lupine Rotlicht), the integrated battery provides great run-time and allows for a better sealed tail light.

More is better. At least that's the strategy Magicshine uses when they develop the output modes for their lights. Across the Seemee tail lights (200/180/100/30), Magicshine has programmed three constant modes, four flash modes and the slick 'smart' mode for a total of 8 settings. A single click cycles through the different levels and a double click to alternate between the main steady – flash – smart setting groups. With the Seemee 200, the ambient light sensor also controls whether the downward LED is activated in all the modes, which means the run-times per mode also vary depending on day or night.The three steady modes are: low (30 lm), medium (70 lm) and high (140 lm) with run-times that vary from 2.5 hrs to 12 hrs. Instead of only having the typical on/off flash, Magicshine has added four different flash patterns: breathe (ramps up from 0 lm to 140 lm and back to 0 lm), comet (ramps down from 140-0 lm), flash (standard on/off at 140 lm) and finally interactive (alternatively flashes the inner and outer rings at 140 lm). The run-times for flash modes vary from 3 to 25 hours, and we particularly like the breath and interactive modes for their uniqueness. The last mode is called 'smart' and as we discussed in the previous section utilizes the ambient light sensor to switch between 140 lumen flash or a 10-140 lm night mode flash.

1. How to check my order status?
A: After you register on our website, log in from our system, you can check your order status in real time.
2. What's the shipping method?
A: There are two ways of logistics, express and postal. According to the region, our system will automatically allocate logistics, you can contact us directly if you want to change your shipping method to express. Order inquiry: mkt1@magicshine.com
3. How long does it for my order to get to me?
A:Usually delivered within 5-15 working days.
4. What's the shipping cost?
A: Order over 69.99$. Free shipping cost
order shipping cost
39.99$-69.98$ 9.99$
-39.98$ 14.99$
5. How / when will you refund my tax?
A: Providing logistics company documents, sent to mkt1@magicshine.com.
We will refund the amount to your payment account within 24 hours.
6. How to contact customer service?
A: For any question on product or availability, please feel free to contact us below:
Service Inquiry: service@magicshine.com
Order inquiry: mkt1@magicshine.com
PS: The order confirmation email will be sent to you after you place your order, maybe you can check it in your spam box.
Tel: (+86)755-29553669
WhatsApp: +86 137 6169 2016
You are in advanced mode.
You can turn it off in left sidebar. To use advanced options, you will need to enter your own Google Maps API Key.
Get Google API Key