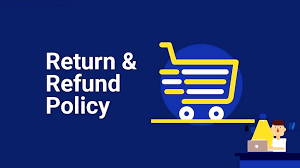 Magicshine provides professional lighting and services to each customer. Before sending to customers, each product undergoes rigorous testing.
If any customers still receive the malfunctioning product, we feel sorry and encourage you to contact our service first:
service@magicshine.com
Our service team will provide every customer with timely service. Usually, we will give you response in 24 hours(working day Mon-Fri) to help you deal with issue and initiate the refund/return process.
Applicability of returns and refunds
The customer has the right to initiate a refund within 48 hours after placing the order
Customers can choose to return defective products caused by defective hardware, software failures and factory defects during the product warranty period. For detailed warranty policy, please refer to our warranty page.
How to return or refund? How long can I get refunds and returns?
If you are in the situation within 48 hours after placing the order, please contact our staff in the live chat(In main page bottom right) or send an email to mkt1@magicshine.com, we will assist you to successfully handle the refund within 24 hours (working day Mon-Fri) and successfully returned the money to your account.
If your product is within the warranty period, you can choose to return or exchange the product, please contact our service team, e-mail service@magicshine.com. After confirming your return, our team will help simplify the return process.
P.S.

Lamp problem:

situation 1: The lamp holder has been used for more than one year, and the product is returned due to the problem of the product itself.

Option 1: The user bears the shipping cost for the round-trip shipping, and we renew it free
Option 2: The user only bears the shipping cost, we are responsible for the repair and bear the return cost

situation 2: The lamp holder has been used for less than one year, and the product is returned due to the problem of the product itself.

Solution: The user bears the shipping fee, and we renew it for free and bear the return fee

Battery problem:

Replace it directly (we will check your battery model and send a new battery directly to you)