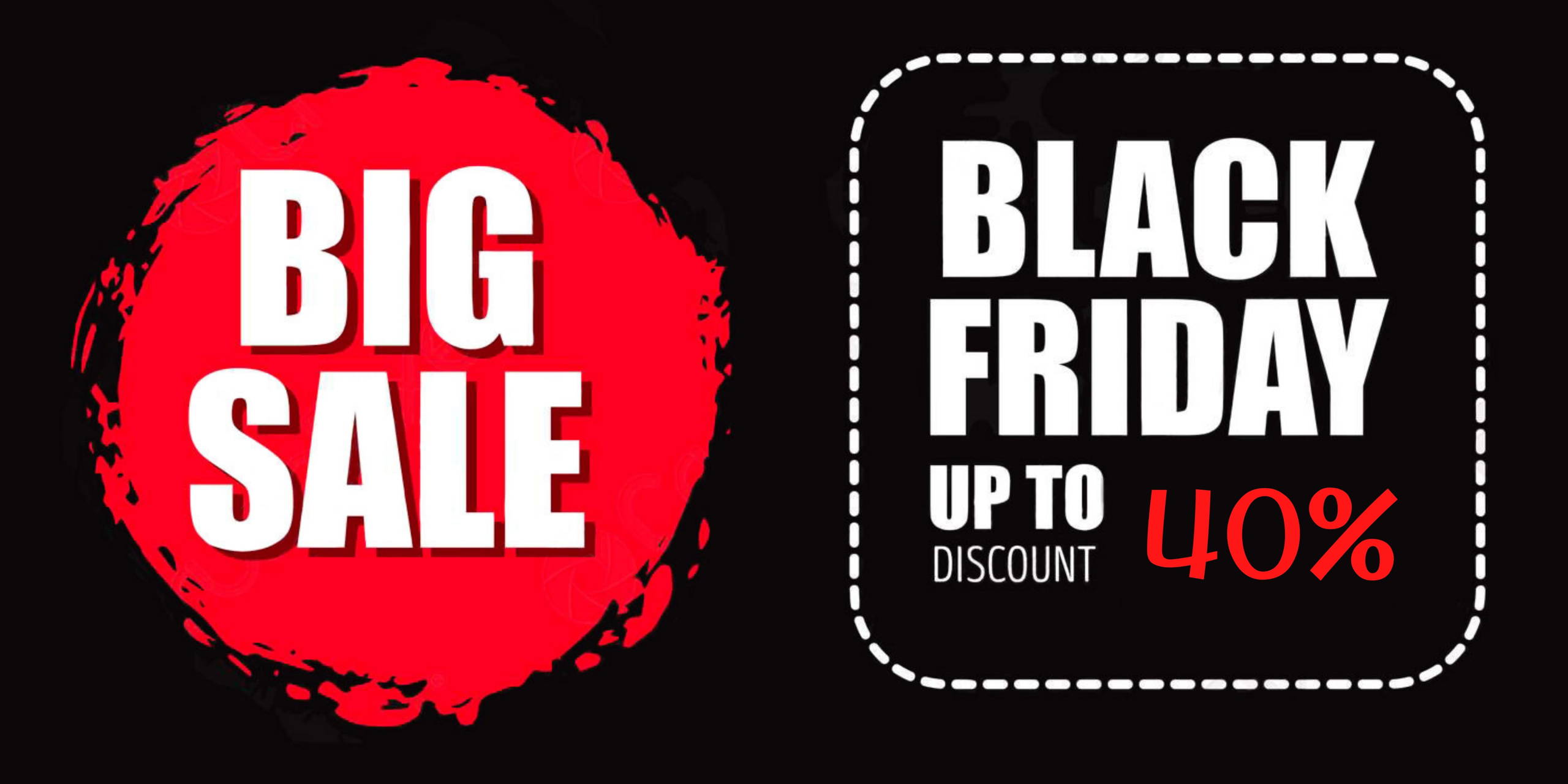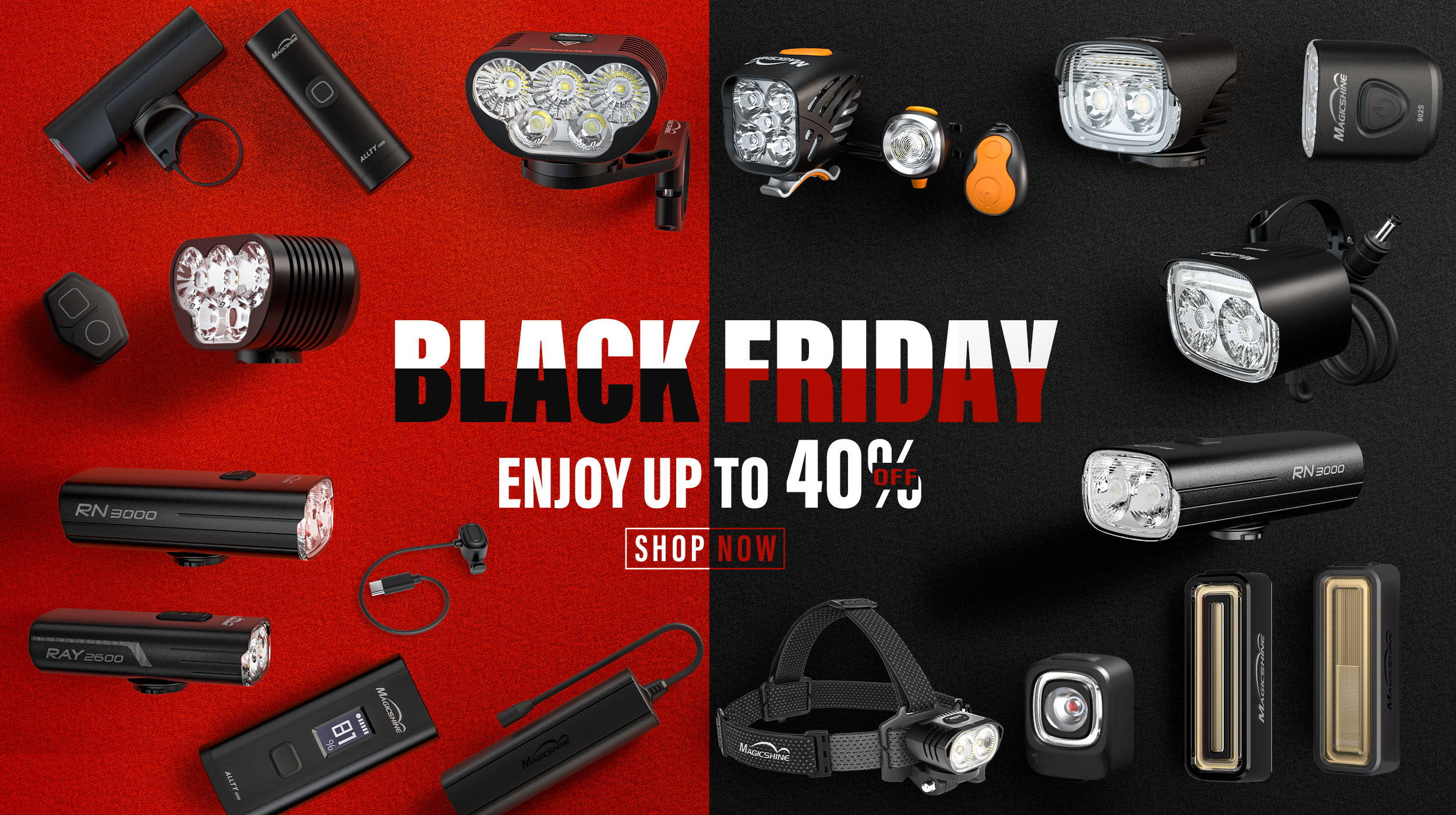 Magicshine Black Friday FAQ
When Does Magicshine Black Friday Sale Start?
Our annual Mega Black Friday Sale will start on the 23rd of November, at 0:01AM Pacific Standard Time (PST). Click HERE to find out what time it is in your country! 
What Offers Can I Get During Your Black Friday Sales Event?
You can grab the biggest deal with the best price this year! You will enjoy discount for different product sections from 15%-30% OFF, and subscribe to gain extra 10% OFF, which is 40% off in total!
The following table shows our comprehensive sales offers during the time: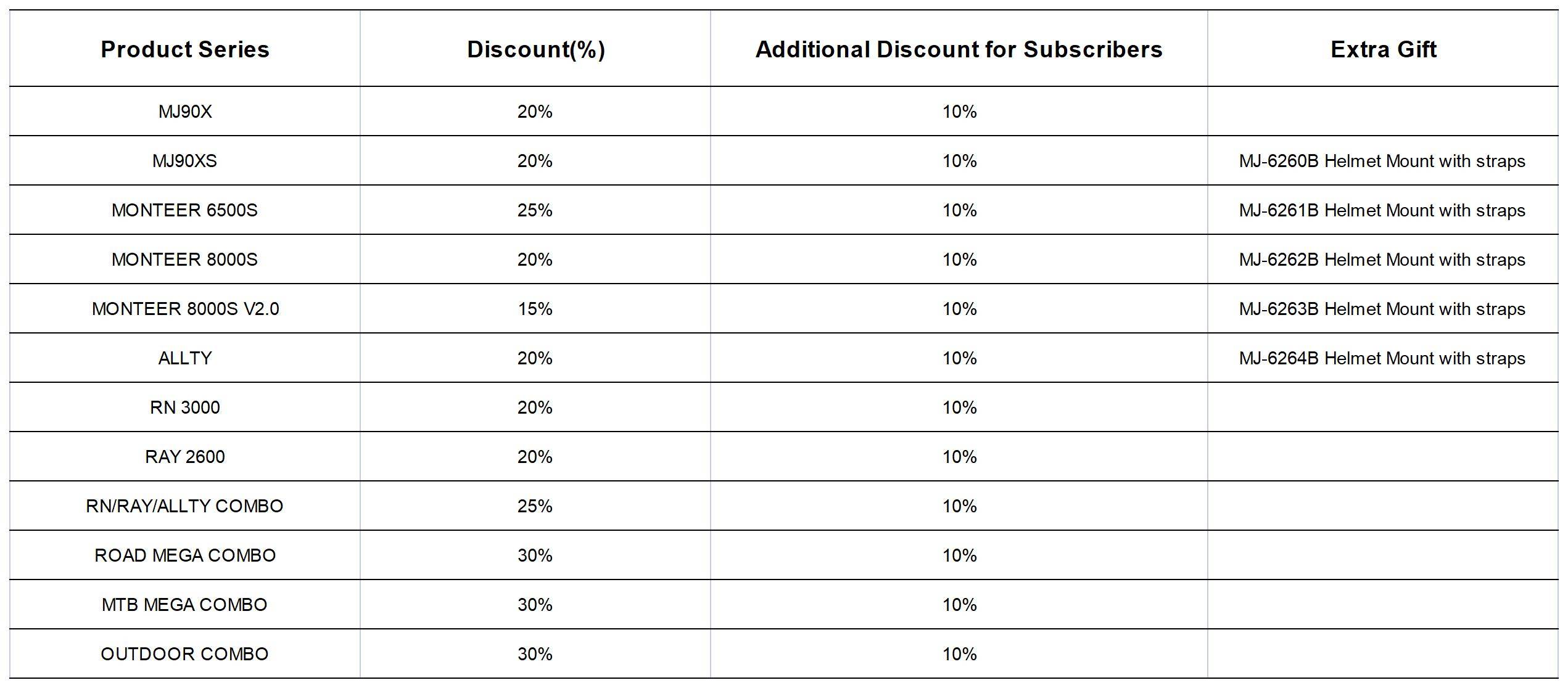 In addition, 1*free order is randomly selected every day.
I've never shopped at Magicshine before. What light should I go for? 
Bike lights come in arrays of brands, LED types, power, mount types, sizes; you name it. While I conclude the following factors you should consider when choosing a bike light.
Riding type
Lumen and beam type
Mounting system
Running time and battery
Waterproof
For road riders, lights used to be seen do not need to be the most powerful as their main purpose will be to attract another road user's attention, not to see far ahead of the front wheel.As such, you can choose a light with less than 1000 lumens such as one from the Magicshine ALLTY series.
When speeding down a hill at 70+ km/h, not only it is important to see far ahead, but for safety one should be able to see far enough on the sides of the road.Riders on rough roads at night will definitely benefit from more power and a wider beam as it will allow one to keep riding using a natural pace, without constantly being surprised by a rock coming out of the darkness.
For this, Magicshine brighter compact section RN 3000, RAY 2600 and MJ Series are perfect as they possesse powerful LEDs which provide a larger beam and stronger power.
This is probably the most challenging type of ride, and I would recommend the most powerful light (to see far) with as many LEDs as possible (to see wide) using the previous arguments. And if the rider can see the whole trail and far ahead, the better one will be able to adjust direction, position on the bike, and speed or braking.
The Magicshine MONTEER series, is the beefiest light in their lineup and provides all the important qualities required for mountain biking: Power is from 6500 to 8000 lumens. The ultimate primary setup for trail riding at night – it's almost like daytime!
For more information, please refer to:
What is MTB combo/Road combo/Outdoor combo?
This is a combination of lights that we launched specifically for different types of cyclists, with a 30% discount. 
For example, for the MTB combo, we will choose the combination of handlebars and helmet lights, and for the Road combo, we will choose bicycle headlights With the combination of taillights, for outdoor combo, we will choose some equipment suitable for outdoor adventure.
We change different types of product combinations every day, please pay attention to our announcement. You can find the zone on the top of website.

How can I get an additional 10% off?
This is super easy ! Simply subscribe to our newsletter and you will get a 10% discount automatically. 
I am a subscriber of Magicshine, but I didn't received the additional 10% off code, what should I do?
Don't worry. Please contact our Customer Support Team at mkt1@magicshine.com or start the live chat on our website and we will assist you on it ASAP.
How much does the shipping cost?
It depends on different regions. 
Customers from US enjoy free shipping on orders over $29.99. For most of the other regions, you can enjoy the free shipping on orders over $69.99.
BTW,We ship via international express, and cover the tax for you. If you paid any tax, please email me via( mkt1@magicshine.com) with order ID and payment provement, and we will refund you the tax within 24 hours.
I have more than one discount codes, can i combine them for one order?
Sorry, during the Black Friday period, apart from the discount code obtained by subscribing to the newsletter, no other types of discount codes can be used.
How long does it take for my order to get to me?
Usually delivered within 7-15 working days. You can log in to check the tracking ID and follow up it.
Why doesn't magicshine's websites in other countries have this event?
This campaign is only valid on the Magicshine official website.
Can your products be shipped to our country? Do I need to pay taxes?
One thing is very certain, we can ship to any country, we will start the shipment from the warehouse closest to you, for example, if your location is in Europe, we will choose to ship the products directly from our EU warehouse to you.
Please don't worry, we provide tax-free shipping, if you are charged, please contact us, we will refund the tax to you.
How to get free TTA extension Mount?
For customers who order more than $200, we will automatically send a TTA mount together with package.
Does the Free helmet mount with a strap?
yes, It comes with a strap.
Other questions we haven't answered?
Please feel free to contact our Customer Support Team for further assistance at mkt1@magicshine.com or start a live chat with us.